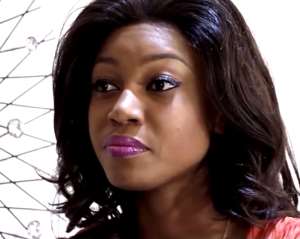 Yvonne Nelson, actress
Some Ghanaians on social media have been highly offended by what they described as act of spokesmanship displayed by actress and producer, Yvonne Nelson.
Yvonne Nelson recently admitted that she and many Ghanaians who ridiculed the Stephen Appiah-led Black Stars were wrong.
The actress apologised on behalf of all Ghanaians who may have insulted the Stephen Appiah-led Black Stars players.
Her tweet, spotted by Modernghana News, implied that Ghanaians had just realised those players were the greatest to have happened in the team's history.
"On behalf of Ghanaians, I'd like to apologize to Stephen Appiah and his colleagues for all the insults rained on them during their era. It's obvious y'all were/are the GREATEST. WE ARE SORRY," her tweet reads.
But according to some Ghanaians, the actress should better stay mute because no one has employed her to speak for them.
Some indicated that when she forcefully made herself their spokesperson during former President Mahama's administration, it only gave way to "thieves" who parade themselves as leaders.
To some, the apology should rather be directed at the former President for aiding the NPP in sending his government into opposition in 2016.
"Massa you speak for yourself. The last time you spoke for Ghanaians you gave us 'totobotom' leaders. Sleep!" a netizen angrily wrote.
Another roared "attention seeker!!! Who has asked you to apologize? Go and apologize to Mahama for all the senseless vigils you organized against him for the current pathetic president and vice."