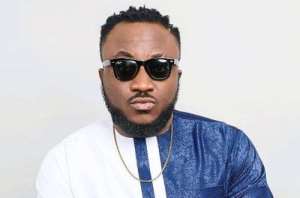 DKB
A Ghanaian standup comedian, actor and event host, DKB has expressed disappointment in the Akufo-Addo-led NPP administration.
DKB revealed that he voted for President Akufo-Addo as he always does for winning Presidents, but he regrets voting for Akufo-Addo.
He explained in an interview on Accra FM that he thought the Akufo-Addo government would make things better, not knowing they were even worse economic managers.
He acknowledged that, though there are challenges around the globe, the price of fuel should have been a bit more affordable than it is today.
"I voted for Nana [Akufo-Addo]. I have always voted for a winning President. I feel extremely disappointed. I feel things should have been better.
"There are challenges but I am of the view government subsidies on fuel would have helped because we are doing our part," noting that Ghanaians "are paying the necessary levies."
He stressed, "Uncle Jerry [John Rawlings] had fuel subsidies for so long. Our leaders say it's going to be a burden on the government but it is an important burden."