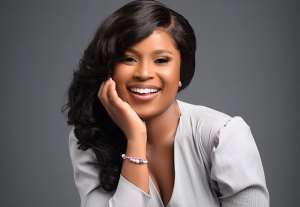 Berla Mundi
Ghanaian broadcaster, Berlinda Addardey also known as Berla Mundi wants to taste the powers of a president.
Sarcastically, the veteran journalist has declared her intention to run for the country's presidency.
Berla Mundi said in a tweet on Thursday, August 18 said she will share free Gob3 and Kenkey in the face of the country's current economic situation.
"Make me President and you will get Kenkey and Gob3 for free," she appeals.
This comes after Ghanaians on Twitter bemoaned the overwhelming rise in food prices, particularly that of the famous gari and beans mixture (Gob3) which used to be sold as low as GHS2 but now been sold above GHS10 in some places of Accra.