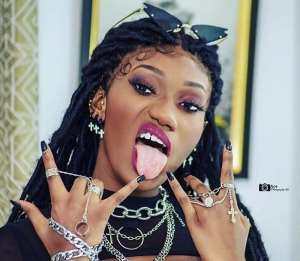 Wendy Asiamah Addo, known by the stage name Wendy Shay, Ghanaian Afropop and Afrobeat diva, has disclosed getting a broken heart.
She said a broken heart can happen to anyone irrespective of the person's social status.
"Broken heart is universal. It doesn't know if you're an artiste, star or whatever. It can happen to a man, it can happen to a woman," she said.
Wendy Shay currently has a new single out which she titled 'survivor.' The contents expressed in the song got many asking whether someone has broken the award-winning singer's heart.
In the song, she is heard throwing jabs at a certain person she described as a "fake ass Nigga" she claimed to be a survivor, a soldier, and a gangster who doesn't give heed to people ignoring her calls. She asserted that she will never cry because she is even sleeping over that.
Reacting to such words in a recent interview with Glitch Africa, Wendy Shay revealed that her broken heart experience was the major reason behind that song.
She added that those words are geared toward fighting domestic violence against women.
"My new song 'Survivor' is a broken heart song, it's a personal song to me.
"What really gingered this song was when I heard the death of the late Nigerian Gospel singer Osinachi. So I decided to do a song to empower women, especially those who are in abusive relationships," she explained.