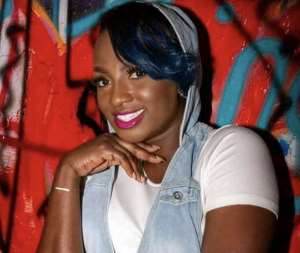 The 15-year-exiled backing vocalist, Atea Tina, known in private life as Ernestina Agyemang, has demanded a new award category in the Ghanaian music award schemes to also recognize backing vocalists.
The vocalist revealed that she has always been worried why the Ghana music award schemes, be it the VGMA's, the 3Music awards or the others, don't award the best backing vocalists.
"I have always had a problem with why there's no award for a backing vocalist because we are such a big deal. It's something we have to look at and put the category of Best Backing Vocalist in the category," she complained.
Speaking on the Accra-based TV3's Showbiz 360 program, aired on Friday, July 1, 2022, monitored by this portal, the seasoned backing vocalists who have played an immense role in many of Charles Kwadwo Fosu's (Daddy Lumba) songs, indicated their relationship.
She admitted that Daddy Lumba was the one who made her known in the industry.
"Daddy Lumba is one person that put me in the limelight. I got lucky. So the Bura Album was a duet between the two of us. But let's say you've always been backed and never in the limelight. Nobody will know it's you. But if you win an award here and there, you will be pout in the limelight," she recalled.
She is currently back with songs collaborating with amazing musicians like Okyeame Kwame and Kofi Kinaata.