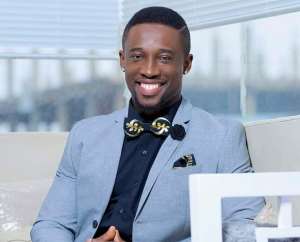 Fiifi Coleman, an ace Ghanaian actor and film director, has urged his colleagues in the Ghana film industry to reveals the real figures of what they make in order to attract investors to invest in the industry.
He urges them to stop boasting and bragging about what they make or not.
He said investor would like to see how much money they make from the new movies they have been premiering.
As a result, he charged film directors, including himself, to reveal the amount of money they invest in their films and the what they receive in return so that investors can determine whether it is worthwhile to invest.
"We don't have the metrics, we don't have the numbers, we don't have the proof. We are all here, we agree there is an improvement in the industry. There are new movies coming out, but producers are not speaking to numbers.
"We need to now start making the numbers known. Because if we are doing well as we are all saying, tell me how much did you make from that movie, how much did you put into that movie? So that if I am coming in I know that in six years, I am getting this or that from the movie," he noted.
Mr. Coleman made these suggestions on Saturday, June 25, 2022, during a discussion on "The Chat" on Citi TV, an Accra-based television station monitored by Modernghana News.
His assertions were directed at the numerous discussions about reviving Ghana's film industry, which has been described as a "dead industry" comparing it to Nollywood, the Nigerian film industry.