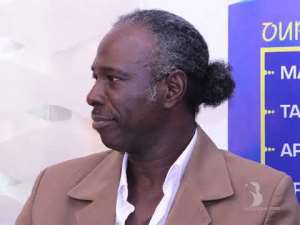 Veteran Highlife musician, Charles Amoah has revealed the main idea behind his self-generated music genre, "ethnopop."
In a recent interview on Kumasi-based radio station, Pure FM, the veteran musician stated that the idea of the "ethnopop" genre was to push Ghanaian music on a global scale.
He said the genre which was later wrongly modified and renamed, 'Burger Highlife' was created to help push ethnical Ghanaian music to the world.
"My philosophy was to please the world. That was the idea. In fact, what you guys call 'Burger Highlife', I called 'ethnopop'. The reason was to make something very ethical but designed to reach the world. Since most of us were in the diaspora then, people started to corrupt the name to the 'music for the burgers' hence 'Burger Highlife' but I initially named it 'ethnopop'," he stated.
Although the musician has agreed to the name switch of the genre, he still believes he is the ideal owner.
The 'Odo Asem' hitmaker has to his credit several hit songs which are globally accepted.
His hairstyle, unique personality and peculiar way of arranging his songs, and energy-filled stage control and display made him a force reckon with in the Ghanaian music industry.