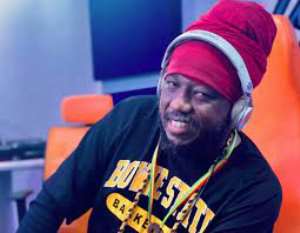 Ace Ghanaian Reggae artiste Black Rasta said some Members of Parliament behaved like infants when he was hauled to parliament's Privileges Committee.
It is recalled that the 'Barack Obama' singer was dragged to Parliament after he allegedly stated that most MPs smoked marijuana.
He was then invited by the Privileges Committees to defend his claims.
"Parliament should apologize to me, of course, yes, you brought me here and wanted to embarrass me. You should have been in parliament to see what was happening. When I was passing, some minister stretched his leg and said where are you going? They were doing all that, they were infants. Some of them," he said.
Speaking on Joy Prime this morning, he indicated that his statement about marijuana was a plea on the legislative arm of government to legalize the usage of the substance.
"Though a strong advocate for the legalization of marijuana, Blakk Rasta indicated, "I don't smoke! Parliament invited me and I said 80% of them smoke marijuana. The content of the whole thing was that marijuana should be legalized; please let it happen because you guys are those making the law," he stated.