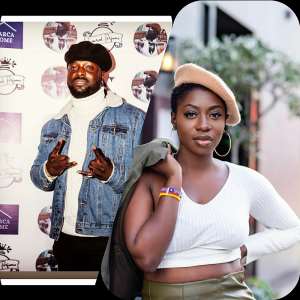 Danny Lampo is a household name in the UK. If you are a music lover in the UK the name Danny Lampo won't be new to you.
Danny Lampo had his breakthrough to mainstream after dropping his most talked about single "Ebony" which topped so many chart across the globe.
In a recent post that showed Danny Lampo having fun in a video with his girlfriend who goes by the name Adwoa. It is said the lady in question is also living in the UK.
Many people were actually wondering who the superstar was going out with. The surfacing of this video on the internet has got many talking and asking equation if she is Mrs right, or we should look out for someone else.
For the meantime, have a look at the pictures of the said lady and leave your feedback below.