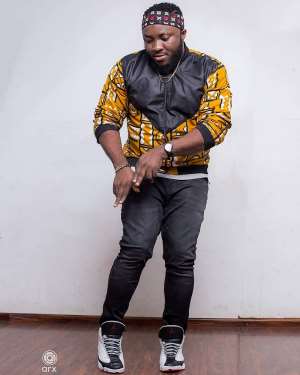 Revellers will have an unforgettable experience as comedian, DKB flanked by some other colleagues and musicians mount the big stage at the New Year Comedy Night.
The show slated for January 1, would take place at the plush Alisa Hotel in Accra.
Patrons would be treated to an evening of hilarious back-to-back rib cracking jokes.
According to organisers, this edition would have two shows, 6pm and 9pm respectively.
The two shows this time around is aimed at controlling the numbers to ensure strict adherence to COVID-19 protocols.
The first show will be at 6pm with performances from OB Amponsah, Lekzy DeComic, Jacinta, Id James Brown, Comedian Waris, MjTheComedian and Ranzy alongside musical performances from Fameye and Tic.
The second show which at 9pm will feature performances from Foster Romanus, Percy, OB Amponsah, Lekzy DeComic, Nino, Sportoo, Putogo and P Jay with music performances from Article Wan and S3fa.
DKB, host for the show has called on Ghanaians to continously support the comedy industry with their presence .
This he said would enable comedy take it place and play an intergral role in the lives of people.