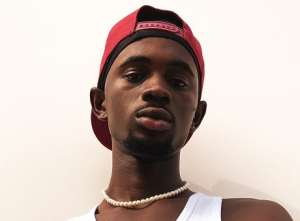 Mohammed Ismail Sherif, known widely as Black Sherif has shared a bit of his private with his fans after opening up on his dating life among others.
In an interview on Pulse, the first and second sermon hitmaker has stressed how focused he is with building his music carrier and hence disregarding all other acts of peer pressure.
According to the fast-rising musician, he is taking time to plan what fate has given him alongside his life in Accra, and for that reason, he sees it needless to do drugs.
He noted that he has decided not to mingle with any woman for now in order not to bring on himself more pressure.
"Charley life hard, but you know say life for Accra be harder. So if I go take girl wey me I dey street. I no get nothing. If I go take girl then they come dey bill-bill me or something, I go stress more. So rydee I for just focus and talk to girls. I no dey date them," he told Pulse in an interview.
Black Sheriff concluded, "I don't do drugs and I don't do alcohol. That craft is just for the clout, you feel me. To complement the song, the attitude, and everything. Ibe craft."