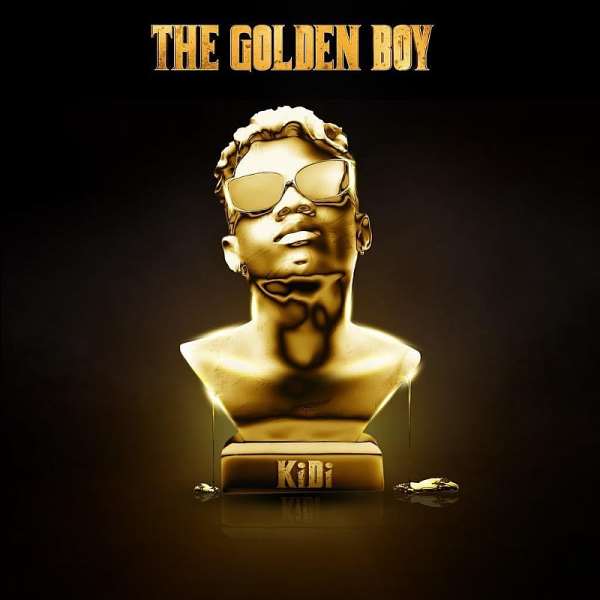 A year after he graduated from the University of Ghana, music star, Kidi had a career propelling track "Odo". As if this was not enough, he featured two popping African artists Mayorkun and Davido on the remix. This cemented his place as a star to watch out for.
Four years down the line, Kidi returns with his third project, aptly titled "The Golden Boy". A 14 track album with vocal input from Patoranking, Joey B, and Kuami Eugene.
The opening track "Golden Boy" is prophetic and shows an artist cum a family-oriented dude with a clear-cut out plan to conquer the industry, the outside world.
Kidi crafted the album in such a way he could solely deliver. On the standout single "Spiritual", he shows his prowess between two heavyweights—Patoranking and Kuame Eugene
The uptempo "Touch it" explores the Konto and Galala sub-genre, not his most favorite output but the streaming figures have been massive. With the return of shows and concerts, the revelers would surely have a song to wine their waist too.
"Touch It" tempo got replicated on "Magic" with the saxophone and bass guitar almost obliterating the similarities between the two. "So fine" and "Mo Bebe" are cut from the same clothe—celebration of beauty.
"Send Me Nudes" chronicles the travail of the Gen Z couples in the explosion of social media love/infatuation. Kidi explores Reggae on "Daddy Issues", a painful take on a dysfunctional family. The penultimate track caters to the other side of the relationship, "Bad Things" is a sensuous way to held a semi-ballad album.
The Golden Boy tethers to the Afrobeats or Hiplife trope of women, parties, sexuality but Kidi took it further with his orgasmic vocal, awesome penmanship, seamless and arrangement of the tracks.