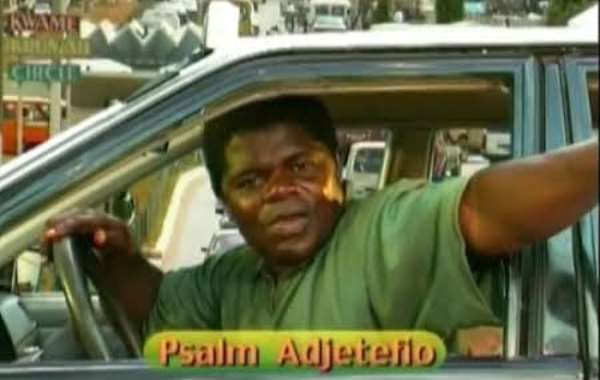 Veteran actor Psalm Adjeteyfio has revealed that he had no driving experience when he was the first cast in his all-time favourite TV series Taxi Driver.
He stated that he was handed the role by one Mr. Emmanuel Appiah who will have nothing to do with the fact that he had no driving skill at the time.
"After we shot 'Killing me Softly' I was called that there was going to be a project called Taxi Driver and at the time I was a teacher at Presec and was living at Madina with not driving knowledge," he said in an interview on TV XYZ over the weekend.
He stated that since there was little time for him to get ready for the role he had to always observe drivers whenever they were driving.
Eventually, he had a little idea through Mr. Emmanuel Appiah and he was halfway ready for the shoot.
"I was instructed on what to do and at what point I had to and it was funny how I was just tilting the steering wheel anyhow when at my first try," the veteran stated.
Psalm Adjeteyfio recalled a few times he had stubbornly gone beyond the limit he was made to drive because he wanted more time and space to get himself more acquainted.
"They will yell and insult me but I will have none of it and trust me after a short while I was driving all around town," he expressed.
The series which started airing at the very tail end of 90s entertained millions of Ghanaians.
It was centered on the daily routine of some taxi drivers having to deal with different passengers alike.
It featured actors George Quaye, Ricky Adeleteye, Idokoko, Paa Nii, Mikki Osei Berko and several others