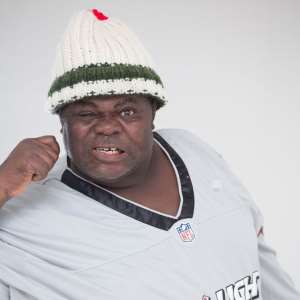 Veteran actor Psalm Adjeteyfio has slammed individuals criticizing him in his current predicament.
Somehow, it appears that some reactions from critics have gotten to the veteran actor after he reached out to the general populace to help him sort out his accommodation issues.
Some had questioned why he was in such a situation after his successful years in the movie industry, others had questioned why he constantly came back to the general populace soliciting for help and a few others had sympathized with him.
In a video sighted by Modern Ghana Entertainment desk, a very angry Psalm Adjeteyfio is venting his anger at these critics.
He warned these critics to keep shut as all what he is going through as an individual is by no fault of his.
"If someone is going through something and you don't know what to say keep your big mouth shut because it is very painful.
Do I invite disease, so that at a point in time I am hit by a life-threatening disease and diseases take away money; people build mansions and cars but diseases take them away so if you have nothing to say just keep your mouth shut," he expressed.
He however sounded a word of caution to some of these critics, "I pray that those of you who say all those stupid things may the father send the devil to visit you then you will know what it means when some of us go through these things."