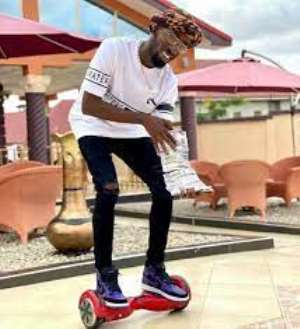 Rapper and social media sensation Oseikrom Sikani has opened up his childhood pilfering habit.
According to the comical self-acclaimed billionaire, he had been condemned by family and friends that he was not going to make it in life due to his pilfering habits.
He was answering a question about why he always seems cheerful.
"My friends and families thought I was going to die because of my pilfering habit but I didn't die, here I am now and that is why the smallest things make me joyful," he stated in a recent interview.