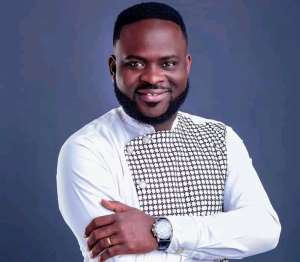 Ghanaian Gospel Artiste, Minister SK Frimpong has been headlined to perform at Awesome Vox Crew's annual gospel concert "Feast Of Worship" scheduled on September 12, 2021 at Bogoso Pentecost Church Central.
"FeastOf Worship" is an annual mega gospel musical concert that aims to uplift people's faith and express gratitude through praise and worship and also bring patrons together to enhance their faith in the Lord.
This year's edition of the concert, which promises to be fun-packed with great doses of inspiring song ministrations, is under the theme: 'Breaking Shackles".
SK Frimpong, the headline artiste, will perform alongside other gospel artistes such as Ps. Justice Opare, Ministerial Oliver, JB Brown, among others.
The annual gospel event, which is being organised by Awesome Vox Crew, will bring together families, friends and members of the general public to honour and praise God for His goodness throughout the year and also ask God for His divine grace, mercy and favour for the coming year.
"God's blessing throughout 2021 has kept us going as individuals, families, businesses and as a nation regardless of the challenges that confront us every day. Our souls continue to offer ceaseless praise," SK Frimpong stated.
He added, "Feast Of Worship" is a time when we remind ourselves that it is God's grace and mercy that has brought us this far. We invite everyone to join us on this mission of thanks to appreciate God's goodness to us all."