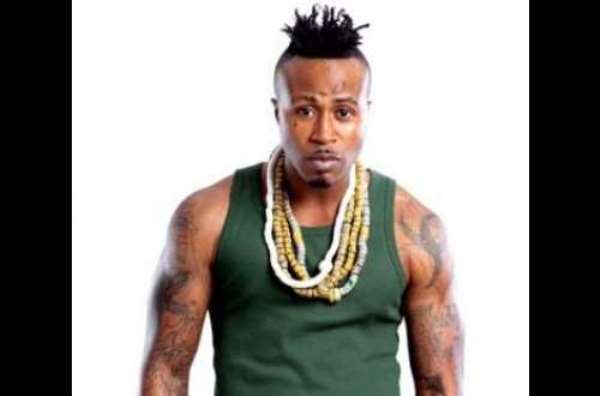 Former member of Ghanaian music group VVIP, Promzy has resurfaced and his picture has left many netizens' jaws dropped.
Not much was heard of Promzy after his fallout with the musical group and many wondered where the gangster-style rapper was.
Born Emmanuel Promzy Ababio, Promzy was a member of the 5 member music group which had Prodigal, Lazzy, Friction, and Bone who relocated to the United States in their early stages.
Between the early 2000s to 2013, the group dropped several hit songs with just three after Friction stepped out later.
Next to exit the group was Promzy in 2013 after irreconcilable issues and hiplife originator Reggie Rockstone filled his place after three years.
But his sudden return has gotten a lot of people talking about his new look because the young artist really metamorphosed over the years.

Already a muscular man, Promzy has increased muscle masses and his new hairdo is a different vibe altogether.
A tattoo lover, Promzy has more of those added to it and this has given the artist a whole different outlook.