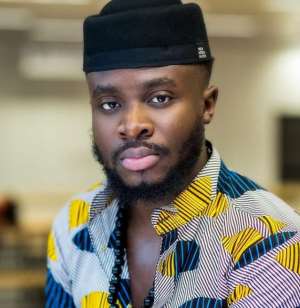 Ghanaian Afrobeats singer Fuse ODG has urged the African entertainment world to help build a platform for the outside world to also envy the industry.
Recall Fuse ODG recently sparked a whole controversy in the Ghanaian media space that Ghana is way above the Grammy Awards when he was asked to give his take on how Ghanaian artists are now been scrutinized by their inability to win a Grammy award for the country.
The 'Million Pound Girl' hitmaker stated that the Grammy awards is just a man-made award by the 'White people' who want to show their supremacy over the 'Black people' and what they do in the world of music that Africans are not yet there.
According to the record label boss, Ghana is way above the Grammy awards hence Ghanaians and music lovers should stop criticizing and trolling artists in Ghana for failing to win an award over the years.
In a new development, Fuse ODG has revealed that Africa can also build their own platform just to promote their own for the white people to also envy them rather than concentrating on impressing the white people and working so hard to get their validation.
He continued that Africa has what it takes to also make it without seeking help and validation from the white people and it will be a great move if the whole of Africa is to come together under one aim of promoting their artists.