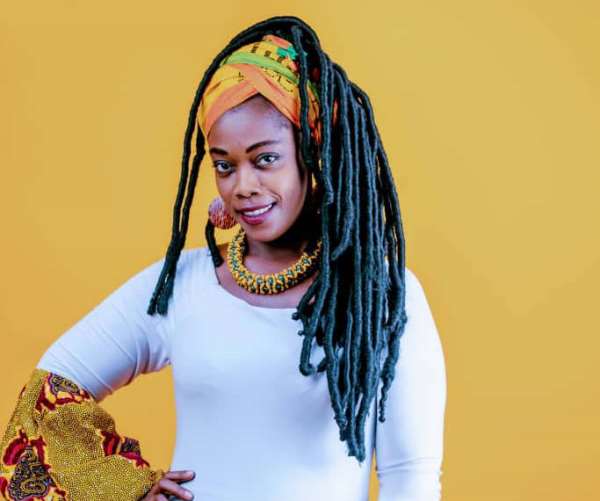 Ghanaian Afrobeat and traditional musician, Cindy Sesa, says no artiste in the country currently does Afrobeat or traditional music better than her.
She believes that her years of experience as a backing vocalist and dancer for many local and international artistes, coupled with her live band background, make her the very best in the game.
Cindy Sesa, born Cynthia Kudjo, has worked with a number of artistes, including but not limited to Becca, Nana Borrow, Akatakyie, Elivava and Balinga.
She has to her credit, songs such as "under the coconut tree", 'African Queen" and "Kpalanga", available on all digital platforms and YouTube.
In an exclusive interview with this reporter, she brags about her vocal and lyrical prowess, adding that, they make her stand out.
Cindy is currently running a campaign to encourage the spirit of Patriotism into school children dubbed, "National Anthem Challenge". She goes to basic schools and leads them to meaningfully sing the national anthem.
She believes that the initiative will go a long way to make the children love their country and to become responsible citizens.
She also undertaking other activities to encourage the public to patronize made-in-Ghana products.