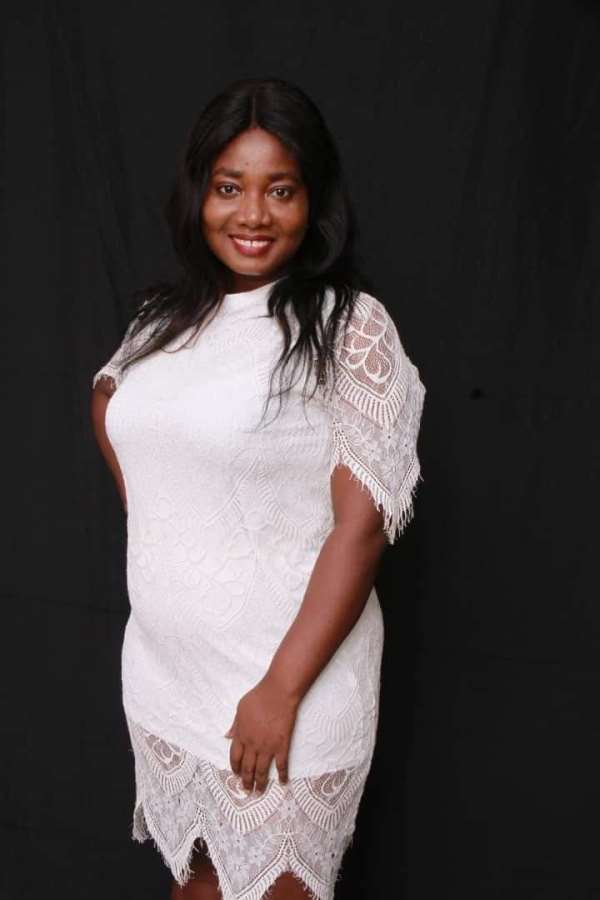 Mrs. Issabella Adzo Dumenyo
The Chief Executive Officer of Bluewhite Perfects, Mrs. Issabella Adzo Dumenyo has called on all Ghanaians and prophets to come to the aid of "repented" slay queen Moesha Boduong.
Moesha was a top notch slay queen with luxury and expensive lifestyle, cars, apartments as well as traveling across one country to another including others.
She has since been living a christian lifestyle, preaching the gospel to Ghanaians on the streets of East Legon after claiming to be called by God.
In a video sighted by this portal, Moesha was seen making some shocking revelations and dark secrets about her previous lifestyle and friends.
She had also attempted to committing suicide but was rescued by some residents.
In an unshared interview with the CEO of Bluewhite Perfects, Mrs. Issabella Adzo Dumenyo stated that Moesha's situation is beyond just ordinary imagination.
"Moesha is suffering and I am sure there is something very strange behind her change. So looking at her actions and utterances, you could just tell that is not ordinary," she said.
She called on all powerful men of God to intervene.
"I would like to plead with all prophets in the country to step forward and help her. She really needs help and it will be too late if we don't do it now.
"It is not easy but I feel her pains. We don't really know her spiritual side, so let's come together and do the needful, it may happen to anyone so what's the point if we don't help and pray for her??", she added.