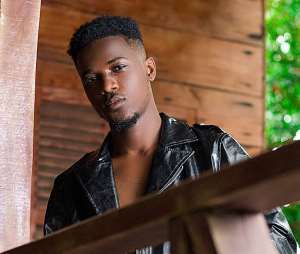 New Ghanaian sensation and afrobeat, afro-fusion artist Phrankie Bula has said that he is here to change the sound of Ghanaian music.
According to the young artist, Ghana has lost its original sound and Afro beats are strictly from the street Ghana and we need to bring and maintain the beat.
"We have lost the original sound of Ghanaian music, the taste of the good old days sound is no more," he said.
Phrankie Bula added that we should add our own old sound to the Afrobeat riddim to make it more fun and our own.
"Afrobeat is Ghanaian original sound from the street and we should maintain our sound and make it our own, afrobeat is ours," he stated.