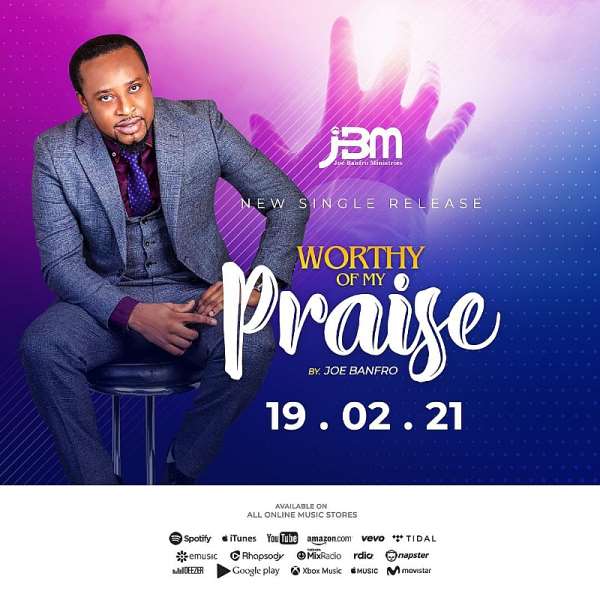 United Kingdom-based worship and praise leader Joe Banfro is set to release a hit single on his birthday, February 19, 2021.
Dubbed 'Worthy of my Praise', the single track he says is to continue what 'I have been doing for many years; praising him'.
He says this single is particularly special since it's his first single track so decided to release on a special day- his birthday.
According to Joe, the numerous challenges presented by Covid-19 is most likely to make people unable to praise God, one of the reasons he prayerfully prepared the single.
"We are no doubt in difficult times which has made praising and worshiping God become a challenge to many, so with a collection of some tracks like this, we should be led in the spirit to lift the name of God high.
...We must not forget that our inability to praise God on our own gives the devil an opportunity to take control cos these are times we don't spend much time even in church so we must learn to praise God on our own". He maintained.
The Ghanaian-born UK based artist was hopeful the track is going to minister to everyone who listens to it and inspire them to worship on their own.
Minister JB as he is affectionately called told Modern Ghana Online that he has a lot of musical projects lined up but unable to come out fully due to the Covid-19.
"But I am not giving up, come rain or shine, the name of the Lord is worthy or praise and must be lifted up". He stated convincingly.
He invited all Christians across the world to get the track on all online stores and 'am sure it's going to be a blessing to them'.