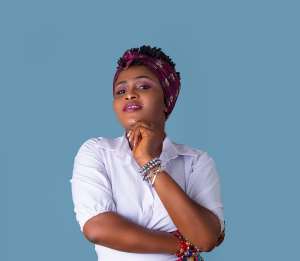 To those who argue that highlife music is dead, fast-rising Ghanaian singer, Naf Kassi has rubbished claims that highlife is dead
The "Odo Pa" singer says the genre has only gone through a transformation.
"Highlife music is not dead, the genre is very much alive, just that we the current generation have modernized it."
Highlife music is the only genre of music that truly projects our culture and traditions as Ghanaians so there is no way Highlife will die.
Naf Kassi indicated that highlife music can gain the much-needed premium if the new school musicians make conscious efforts to collaborate with the old and experience highlife legends like Uncle Bessa Simons, Akosua Agyapong, Felix Owusu, Nana Ampadu, and others
She further stated that, although our current highlife music is not sounding like it used to be back then, even the content but it is still the same highlife