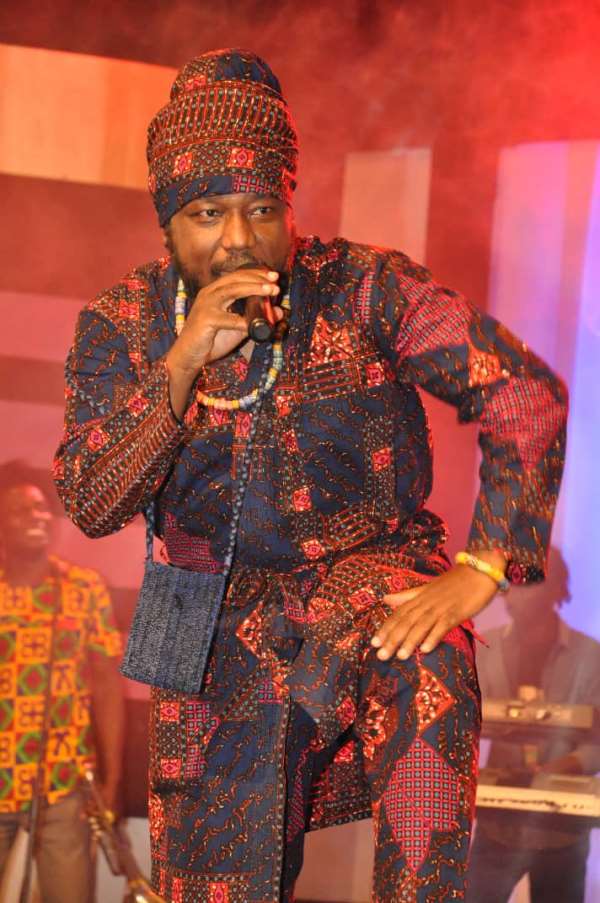 The queen of African Reggae, Evi-Edna Ogholi from Nigeria has been off the music radar for decades and just popped up with a fresh album to warm the hearts and feet of her loyal fans all over the world.
As part of her rounds to promote her new album, Evi was on BBC Pidgin ever hail and hearty.
The host of the show observed that Evi has, time without number, mentioned Blakk Rasta and sent love and respect.
She confessed she knew very little about Reggae and Blakk Rasta and therefore asked Evi to enlighten her.
"Blakk Rasta from Ghana? He loves me... My music too music. He plays my music always with love. He is a believer of Rasta just like me and I love him." Evi intimated going ahead to send greetings and love to the famed radio, Reggae, Ghanaian broadcaster.
Blakk Rasta is arguablly, Africa's biggest Reggae broadcaster on radio churning out 20 hours of Reggae music from all over the world every week on his revered, albeit controversial Taxi Driver show on Zylofon1021fm in Ghana.
He, on Sunday, rocked flat the Jamaican Dis Poem Wordz & Agro Festival in a virtual concert that saw festivals marveling at his energy and fluidity on the Kuchoko rhythm.