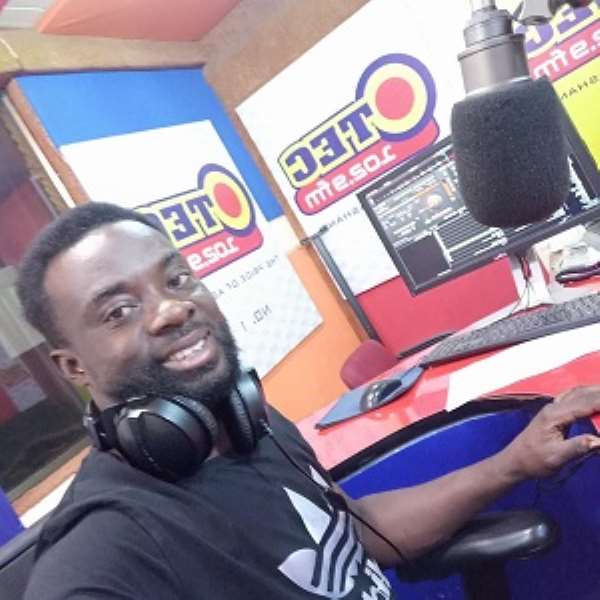 A Kumasi-based ace broadcaster Mohammed Laminu Sulaiman popularly known as D.J Toni has rolled out a peace campaign project as a contribution towards a violence-free election in Zongo communities within the Ashanti.
Speaking to Otecnews on Friday, November 13, 2020, DJ Toni indicated that, the campaign would focus on the Zongo youth by engaging them on the need to stay away from hooliganism and election-related violence ahead of the polls.
According to D.J Toni who works with Kumasi-based top private station, OTEC Fm in the Ashanti region, he is targeting the youth in Zongo communities with peace messages as a strategy to win the fight against electoral violence.
"My objective is to sensitize the Zongo youth to resist any attempt by self-seeking politicians to use them to perpetrate violence before, during and after this year's election in the interest of their future," DJ Tony, the 2016 and 2017 Ashanti regional best Adadamu FOKLEX MEDIA Awards winner said.
Mohammed Laminu Sulaiman who was born and raised in Asawase Saabo Zongo said there could be no meaningful development without peace and therefore call on Ghanaian youth especially those in the Zongos to commit to a peaceful election in order not to derail the country's progress.
According to D.J Toni, apart from educating the youth at the community level, he would use 15 minutes of his airtime to educate his Zongo brothers and also shoot short videos of opinion leaders, Islamic scholars, and Zongo chiefs with peace messages in local languages and disseminate them in the communities.
He said he is in talks with some international organizations and other Islamic institutions to embark on a Zongo house to house peace message campaign to educate both youth and elderly on the need to desist from election-related violence as many Ghanaians are gradually tagging Zongo residents as rebellious and criminals which to him is not the best.
D.J Toni however advised the Muslim youth to shun politicians who persuade them to cause violence.
"We are one people and we should avoid fighting with each other and killing ourselves," he added.
---OtecfmGhana.com