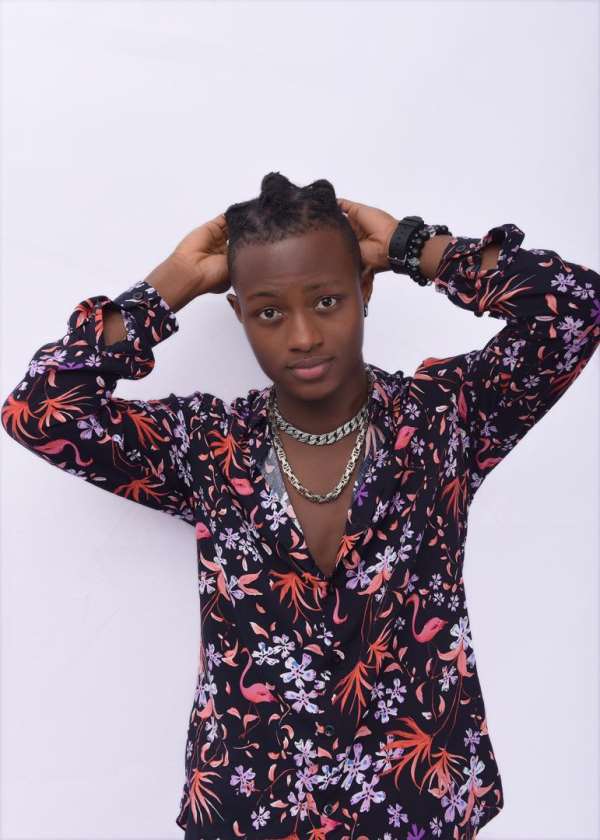 African music is still breaking boundaries through its numerous talents and one such young dynamic act is Cool Boii known in private life as Mbah Amstrong Mbakwa.
Cool Boii is an Afrobeat and highlife Artiste.
His Francophone fusion with modern afrobeat jam makes him so distinct in the show business.
His mother is a Ghanaian while his father is a Camerounian but Ghana is mostly his base. Cool Boii sees Ghana as his home hence it is not surprising that he is promoting his talent here.
Cool Boii is the 3rd born of five siblings and have been the most musically inspired.
He so far has three songs to his credit but two are making waves currently which are "Take You Far" and La Danse De Gorila.
In an exclusive interview on Accra-based Kasapa FM afternoon Drive Show 'Di Wo Lane Mu', Cool Boii revealed that he discovered his love for music and has since become his passion so he decided to follow his dreams.
"Most of my songs fit into the Afrobeat category but I do Highlife as well. I'm not in the industry to look up to people, I want to look up to myself and I pray and hope that I will take African music to places. I have very solid management team and we are all working very hard, " he said.