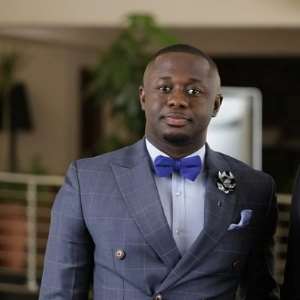 Kwasi Afriyie, host of 'The Honourable'.
In Ghana, our Political Landscape has been designed to ensure probity and accountability on the part of government appointees and elected officials such as Members of Parliament. One Pertinent challenge that we face in this country is how Members of Parliament materialize their campaign promises when they come into office and how they impact lives.
"THE HONOURABLE" television show which premiered on Metro TV on the 7th of June seeks to provide a platform to track the works of MPs both within and outside the precinct of parliament. It also highlights the impact of elected officials, political parties and aspiring officials to parliament in various constituencies.
THE HONOURABLE" focuses on members of parliament from both sides of the political divide ahead of the 2020 general elections.
It will be a decision-making platform for electorates towards the 2020 elections and a performance tracker for Members of Parliaments (MPs) beyond the elections.
"THE HONOURABLE" gives viewers the opportunity to capture the lives of their Member of Parliament (MP) behind the camera, giving viewers a more relatable view of their representatives. The crucial goal of the program is to bring Members of Parliaments (MPs) and aspirants closer to the people aside from the quadrennial ritual of canvassing for votes.
The platform would also serve as an avenue that demands for accountability and track the promises delivered by the lawmakers to their constituents.
"THE HONOURABLE" has started airing on Metro TV at 9:00 pm every Sunday. The hosts are Emmanuel Kwasi Afriyie and Eugenia Akorfa Kumi
Follow "THE HONOURABLE" on
Facebook @Chairman Kwasi Afriyie.
Twitter @kwasiafriyieE.
Instagram @kwasi Afriyie.