I Have Been Tagged A Weed Smoker—Ama Oduma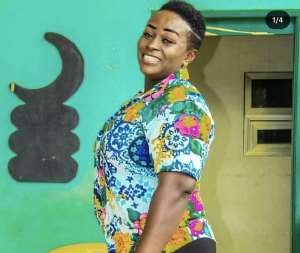 Talking about some challenges and disadvantages of being in the movie industry, Ama Oduma-Odoom expressed her unhappiness about people tagging her as a smoker.
In an interview with Seancity TV, the versatile actress stated that the ghetto character she has been playing in most movies and series has made people tag her as a weed smoker.
"People have tagged me as a weed smoker. The reason is that they have not understood the movie industry well. The fact that one plays a particular role does not mean that is the person's life in real-life situation. Sometimes, our families hear about some of these stories and they become unhappy thinking it may be true. But the fact is, we're educating people".
Ama Oduma-Odoom was the scriptwriter for Abuburo Kosua, a Ghanaian series showing on Adom TV and produced by Mercy Asiedu and her husband.
She has however parted company with the Abuburo Kosua crew.