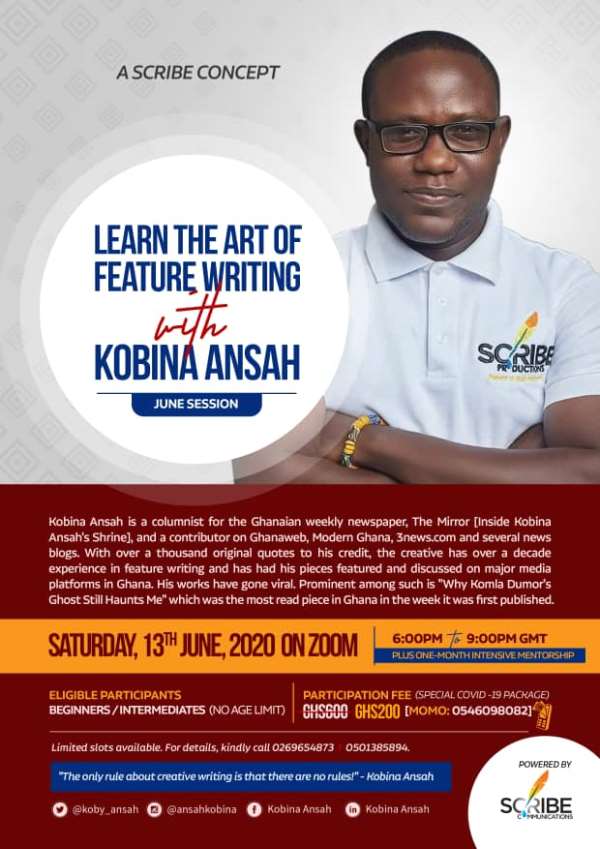 Undoubtedly, Kobina Ansah has made a lot of impact on his queer style of writing over the years. Writing features for over a decade, the Mirror columnist has caught the attention of readers with the sensitive themes he touches in an unusual way.
Kobina Ansah's pieces have gone viral, with many of them being a major topic of discussion on some media platforms.
This June, the creative writer is unveiling the secrets that have guided him in creating amazing content for over a decade. The playwright calls it, "Learn The Art of Feature Writing With Kobina Ansah" and would take place on Zoom. Registered members will be mentored for a month.
Kobina Ansah hopes to mentor writers monthly. The date for the June session of the online class is Saturday, June 13th at 6pm. Interested participants can register via 0269654873 or 0546098082.
---Scribe News