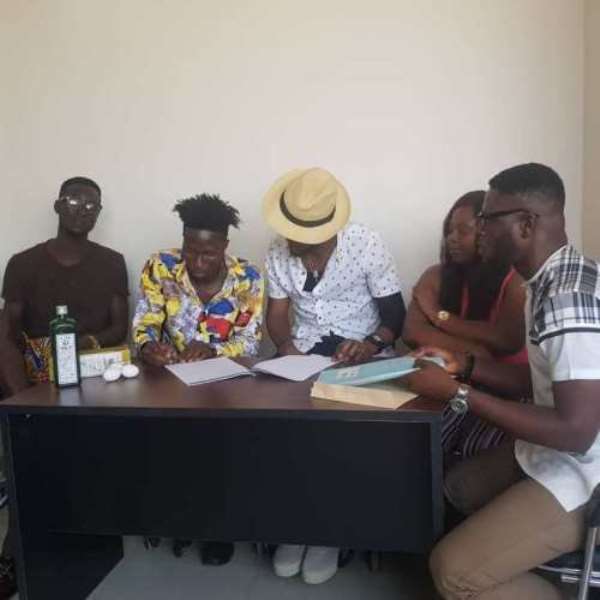 Ogidi Brown, Chief Executive Officer of record label OGB Music, has signed sensational Afro-pop artiste Cryme Officer, for a long-term deal.
Ogidi Brown who is known for discovering talented music acts recently parted ways with popular Ghanaian musician, Fameye, after a feud with the case still pending in the law courts.
According to Ogidi Brown, bringing Cryme Officer on the record label was his way of giving young talented musicians the opportunity to shine in the music industry and believes his new act has got what it takes to be a mega superstar.
"I'm happy to get someone to replace Fameye, he's an exceptional music talents with good lyrical flow and Ghanaians should watch out for him,'' he said.
When asked about the purpose of schnapps and eggs during penning of the contract, Ogidi Brown said, "I believe in the traditional way of doing things and it has been our culture as Ghanaians, so it of no malice,'' he stated.
Cryme Officer known by his real name as Prince Isaac Debrah Arko won the best lyricist at the 2018 Close Up "Break the Barrier" and been tipped by many to make a breakthrough in the music industry.
---GNA