With six amazing productions spread across the Christmas and New Year break, Roverman Productions seems to have the perfect gift for Ghanaians and members of the diaspora who are home to participate in the Year of Return.
The much-anticipated annual event will offer theatre lovers an opportunity to recap past performances that left thousands of people who trooped to the National Theatre spell-bound.
From December 25, 2019 to January 2, 2020, the Roverman team is set to blow patrons away with four plays from this year, and a throwback of two previous plays; 'Banana and Groundnuts' and 'The Devil in the Mirror'. All patrons must do, is to select a show or make multiple dates with Ebo Whyte, the playwright and director for Roverman Production and his casts.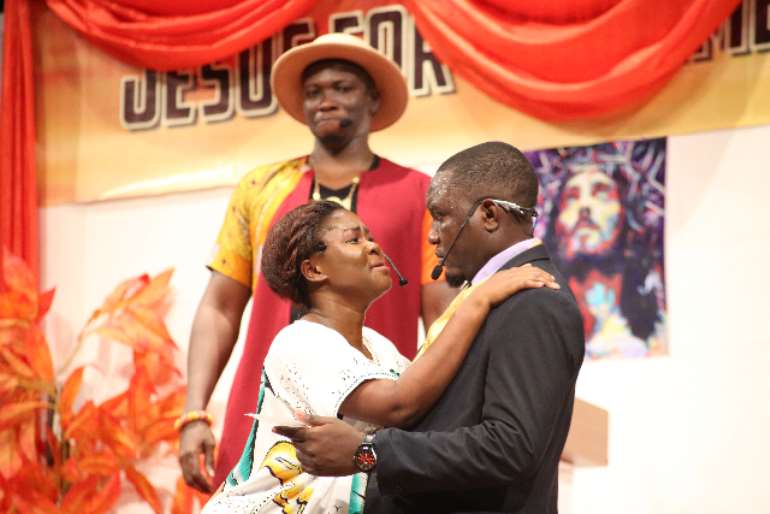 I Want Your Wife
Ben and Abena have been married for 10 years and it has been heaven on earth. Then a message from a prophetess that Ben should give up his wife to another man, starts revealing the cracks in the marriage.
This play shows that many people are playing lax games with people who, when given the opportunity, will demand the very air we breathe.
Dora, Why?
Dora has been dead for 30 years. Yet Rev and Mrs Sowah find this note: ''Good evening, Thomas and Mabel…. Today marks the 30th anniversary of my death. This is to keep my memory alive. Please don't forget me. Signed, Dora.''
Is this note really from Dora? If not, who is behind this cruel prank and what does he or she want of Rev and Mrs Sowah?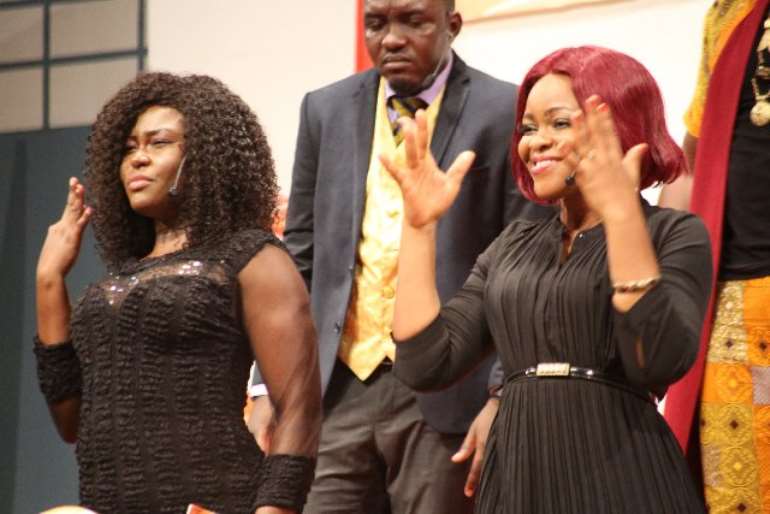 The Devil In The Mirror
Mr. Aikins, the industrialist, wakes up to a day like any other, but before he could even eat his breakfast, everything changes.
His factory goes up in flames, a self-styled man of God threatens to curse him, his wife packs out of the house and he incurs the displeasure of his only daughter and sister.
Now he must deal with the fire at the factory along with the fire waging in his own home. 'The Devil in the Mirror' is the story of two households linked by blood, spiritual affections and now a fire.
Not My Husband
It is said that one person's trash is another's treasure; one person's poison is another's meat. So when you question and reject your husband's love, can you complain when another lady finds him as the answer to her prayers?
For Alice, Obed's love was never enough; for Jackie, that love is all she's been praying for.
How can Alice reclaim the love she's rejected especially now that her very life depends on it?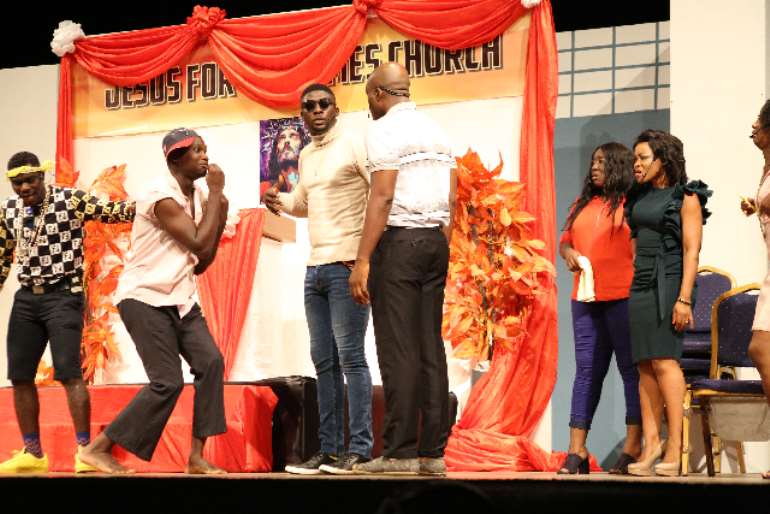 Bananas and Groundnuts
Yesterday, Ade the intelligent lawyer won a huge case at work. Tomorrow, Ade the courageous will have to face death. But today, Ade the beautiful is celebrating her birthday.
After being pampered with an English breakfast and an iPhone 6, she is definitely looking forward to more. But as she steps out for lunch, she is kidnapped and all her plans changes. Bananas and Groundnut is a play about choices.
God, You're Fired
What if all your prayers and wishes were granted? And what if the wishes and prayers of everyone else are also answered? Will that be paradise or hell? A small struggling community is about to discover why the wise people say, 'be careful what you wish for'.
'God, You're Fired' shows what happens in the world where wishes become horses, and everyone is riding.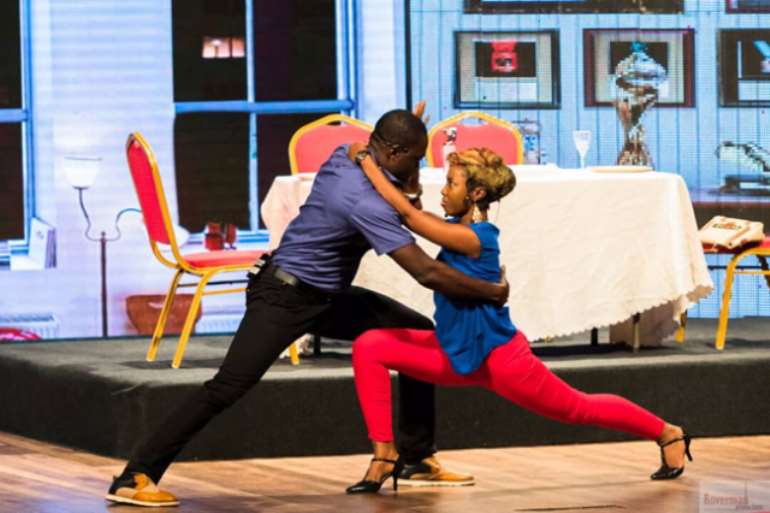 While tickets can be purchased at the gate for a cool GH ₵ 80, patrons can also dial *876*876# or call 0505546010/0505546030 for reservation and purchase.
The Roverman Productions Festival of Plays powered by Uncle Ebo Whyte in partnership with the National Theatre and Joy Fm.
Story by Myjoyonline.com | Felicia Osei | [email protected]