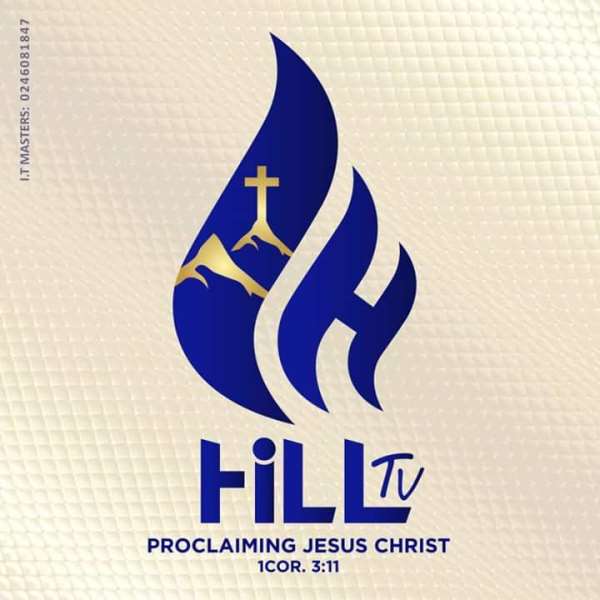 The religious broadcast competition is about to get keener as a new religious TV channel has been introduced among the plethora of channels already in operation. This Channel called Hill TV we have gathered is owned by major Prophet Nigel Gaisie of Prophetic Hill Chapel Ministry at 15 Greenhill Street in Dome just opposite Sun Rise Preparatory School.
The last time we at Sammyflex.com checked, the signals of the TV station "Hill TV" was up and running on the Multi TV platform with clearer pictures and quality sound. Though they are still running a test transmission on the channel, expectations are high from viewers judging from the exploits of the leader and founder of the church Prophet Nigel over the years in his ministry. Deep throat sources to the station tell us active and live transmission will begin in the next few weeks ahead of us, as the man of God who is known to have accurate prophesies in happenings in the country told his congregation today that their services will now be transmitted live on the channel especially on 31st Night worship.
"I am sure he will start programmes soon because even today in church, he mentioned that henceforth, our services will be live on TV soon. Again, his expectations for this year`s cross over service is one that will be great based on the number of revelations he plans to share with Ghanaians" he revealed.
Now the questions many as asking are how different would the Prophet Nigel owned HILL TV be from the rest of the church leaders who also have TV platforms and are using it for the other interest? Would Prophet Nigel be hosting programmes like the rest are doing or he will leave that to presenters to do? Will his background as a very well educated person and a graduate translate on what we will see on his screens? Would he do strictly religious programmes or he will fuse in general programming content as a commercial TV station? Only time will tell as we wait for HILL TV to start active and live programmes.
Further investigations have also revealed that he has built a new church within four months with state of the art gadget and furnishing at a venue considered to be very expensive for a church to get such a vast land for such a project