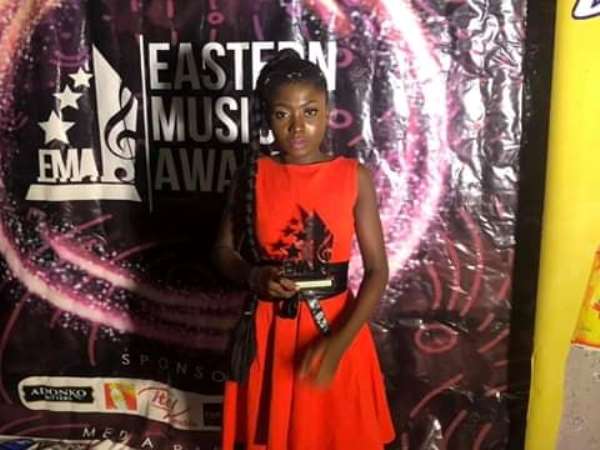 Sensational highlife songstress Millicent Laweh who is professionally known as Tyra Meek emerged winner as the Best female vocalist at the just ended Eastern Music Awards.
The "Best Music Records" signed art has been into professional music for less than a year and has been able to garner enough followers to her camp due to her wonderful vocal dexterity.
She competed with the former winner of the award, Amazyn Gee and with Sokode, Tish, and other deserved female artistes in the region.
On the night, Tyra Meek performed her award-winning single, "menewoa" and won the heart of patrons who came from all corners of the region to witness the 2019 edition of the award scheme.
To her credit, Tyra Meek has performed, Suicide Love, Demon, Menewoa, and Push it Hard at Best Music Records.