Photos: 11-year-olds steal show at 2019 Pop Chain Concert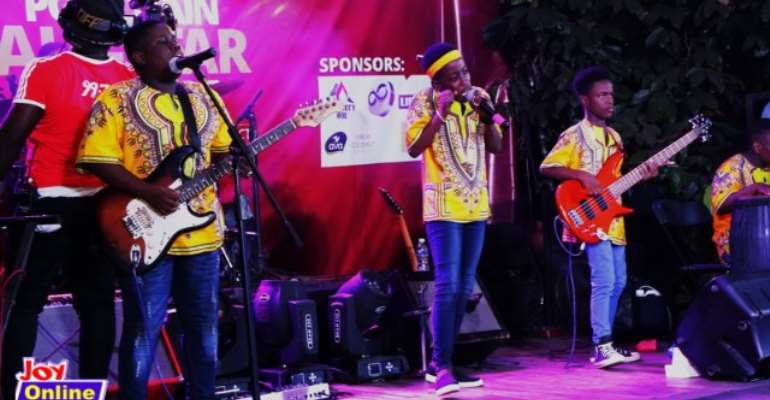 The 2019 Pop Chain All-Star Concert at the +233 Jazz Bar & Grill was without a doubt ruled by a new generation of musical talents.
They came like twinkle, twinkle, little stars to shine bright at an event that was usually reserved for old folks.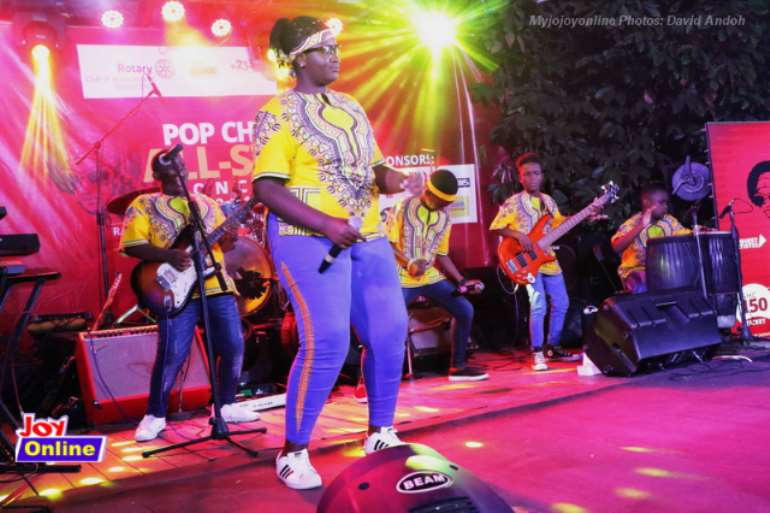 The charity concert, in its fifth year, has carved a niche for itself as the most important platform where bands from the Pop Chain era - the '60s, '70s and even '80s - come together to perform for a noble cause.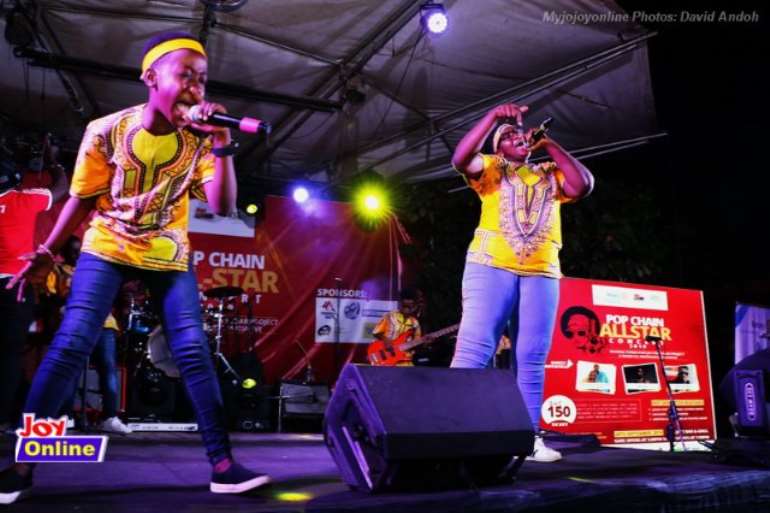 Pop Chain All-Star Concert raises funds to support Joy FM's Sugar Project, which is a Diabetes Awareness and Screening Initiative.
Considering the event's history, organisers this year decided to break the norm by giving young talents a platform to show off their skills.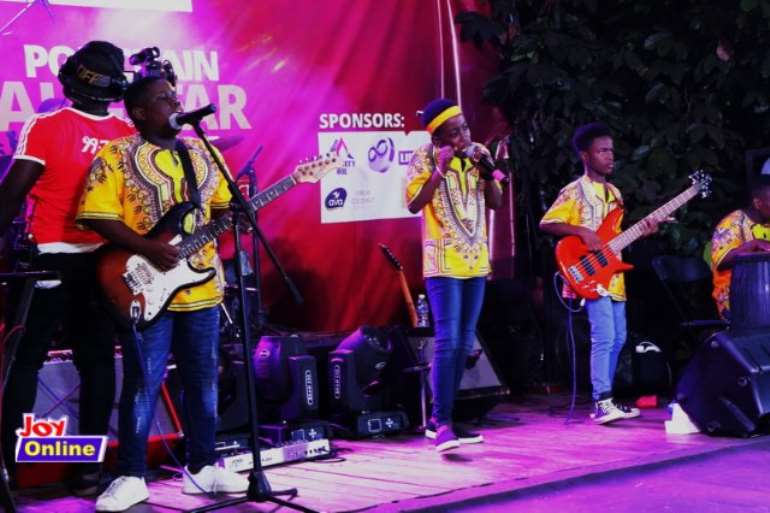 Young bands from the John Teye Memorial School, Accra, Martin Luther King School, Ashaiman and Adisadel College band, Cape Coast were added to the bill this year and they did not disappoint.
While they all wowed patrons, it was Martin Luther King School, made up of 11-year-olds, that stole the show. They played like a well-established major band to the admiration of patrons at the venue.
They performed songs like 'Kock on Wood', 'Waiting in Vain', 'Maria', 'Fresh so Fresh' and 'War' so well that, they received a standing ovation for their superb execution.
The young band was so good that patrons begged them to do one more song – 'Iron Lion Zion'. They were also handed an automatic performance slot at next year's Pop Chain concert.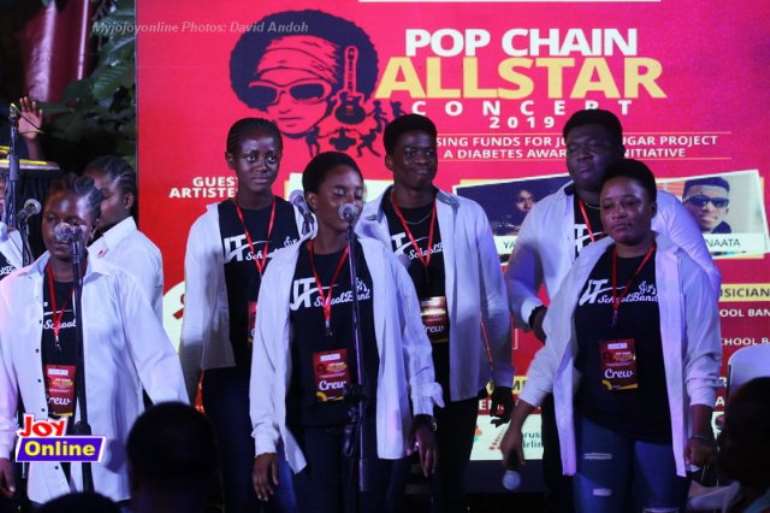 A 17-piece John Teye Memorial School band, who performed before Martin Luther King School, did not also disappoint. They performed 'Akwankwa Hia Ne', 'Stand by Me', 'Remake The World' and 'Okora Ye Mu'.
Dr Sam Mensah, one of Ghana's brightest Financial Economist and Banking consultants, led a very young Adisadel College band who also lived up to expectation on the night.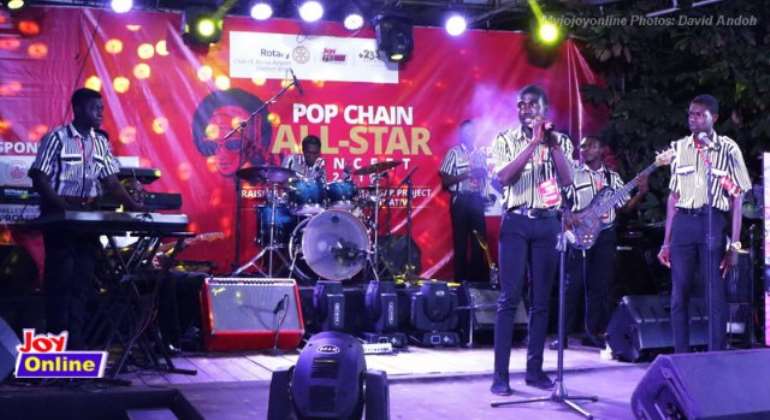 It is imperative to note that, the Adisadel band members wrote exams till 2 pm on Saturday and had to head straight to Accra for the concert after the exams.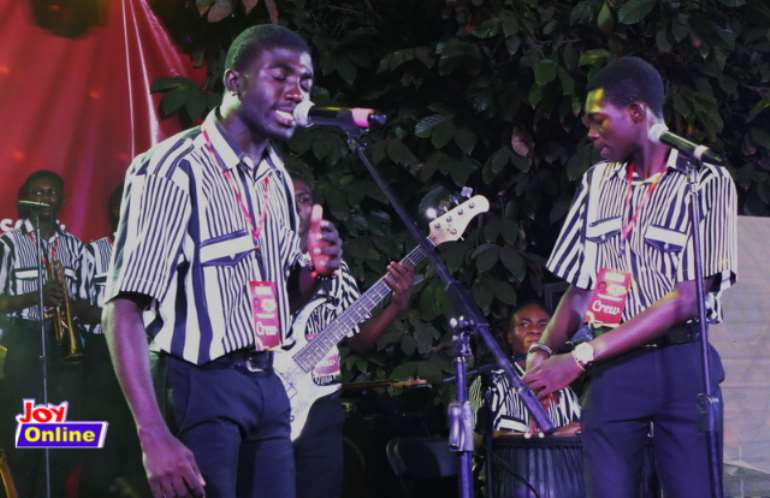 With Dr Mensah on the guitar, the band, wearing their iconic school uniform - neat white and black striped shirts - thrilled patrons to songs like, 'Guantanamera', 'Let's Go Dancing', 'Tell Mama', and 'Mr Walker'.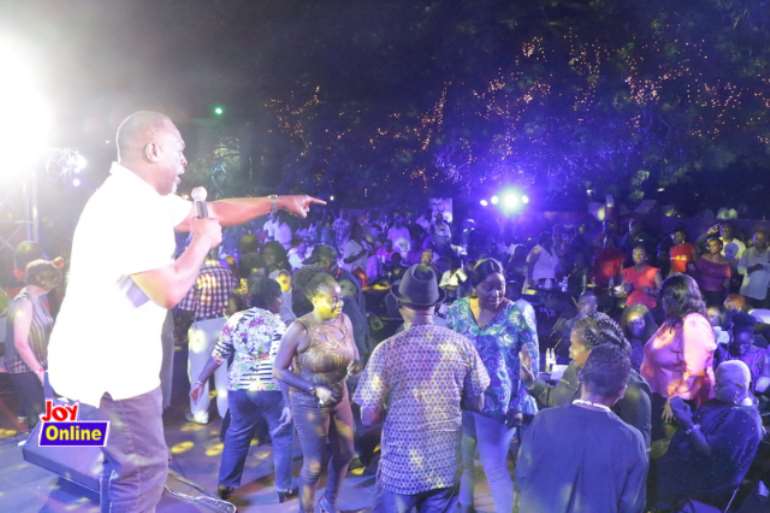 Apart from the schools, this year's concert also witnessed amazing performances from Kofi Kinaata and Yaa Yaa.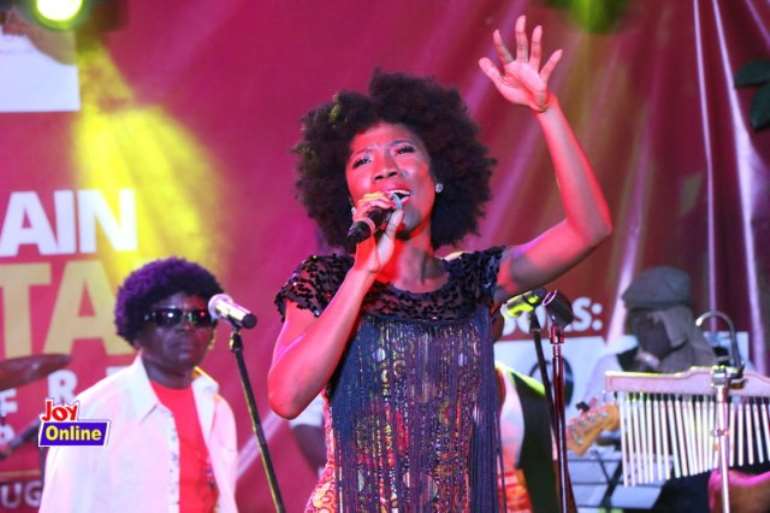 Yaa Yaa, who performed before rapper Kofi Kinaata, proved to patrons why she is one of Ghana's gifted vocalists.
Her powerful voice came to play when she performed songs like 'At Last' by Etta James, 'I Will Survive' by Gloria Gaynor' and the evergreen 'Faithful' on which Okyeame Kwame featured her.
For that sterling performance, Yaa Yaa got an automatic performance slot for next year's concert.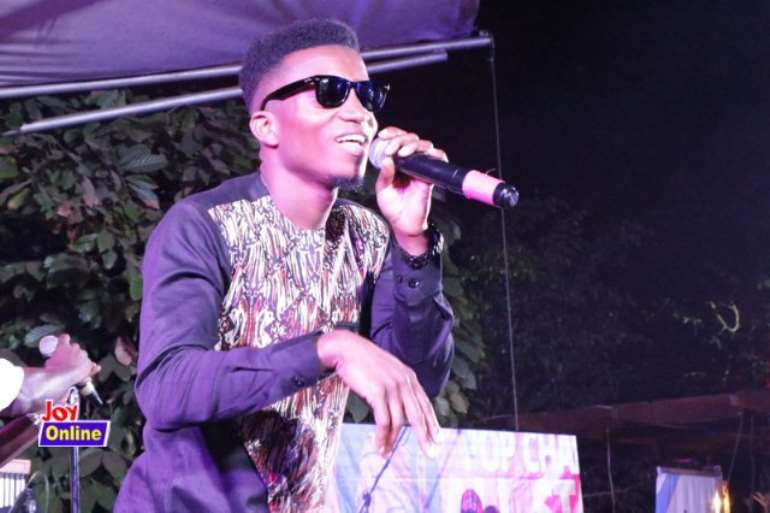 Rapper Kofi Kinaata brought class to bear on the night. Looking all clean in his neatly pressed African wear with perfectly polished shoes and dark shades to match, he was simply a delight to watch.
He performed some of smash hit songs - 'Susuka', 'Sweetie Pie', 'Single and Free', 'Confession', and 'Play' - and the old folks had a good dance to them.
The Pop Chain All-Star Concert, which was emceed by Paul Ankrah (Beelei), would not have been complete without performances from the old folks.
Big men and women, who made waves with their music skills during the Pop Chain era, took turns to reminisce what they did best during their prime.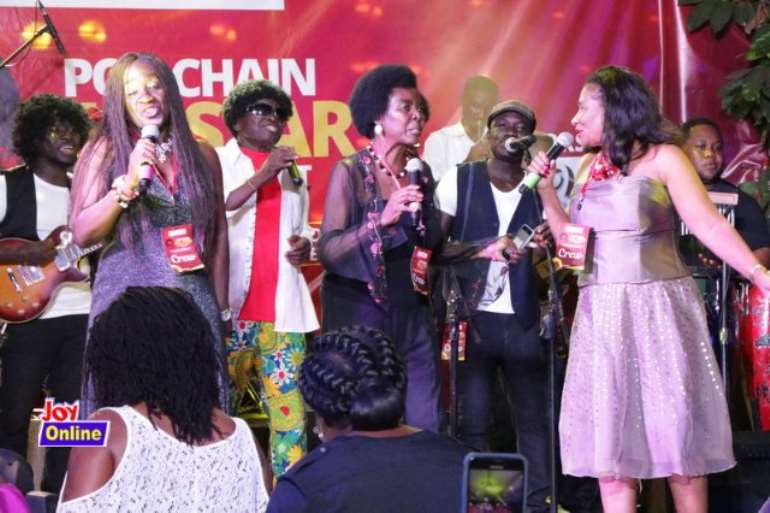 Performers like Kwaku Opoku and Slim Bee, Paulina Oduro, David Ampofo (who was the lead vocalist of Matthew Chapter 5 of St Johns), Mary, Grace and Helina of Holy Child, Achimota School band, Zumm band, and Bessa Simons with his band got patrons dancing all night long.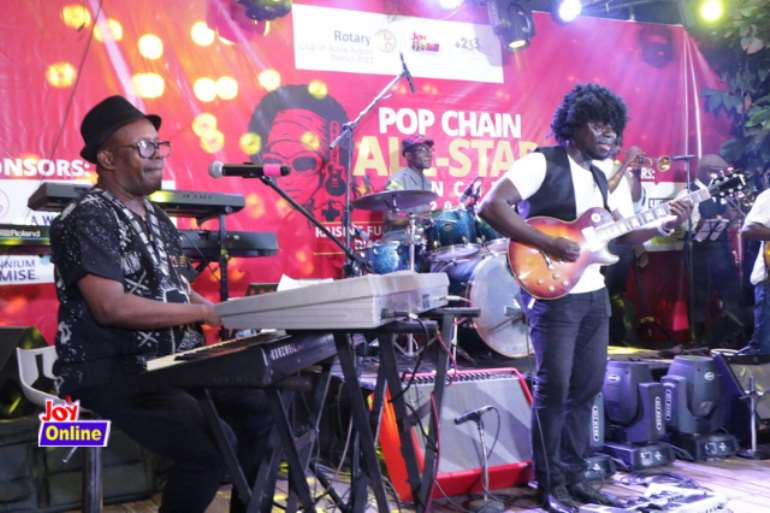 During the concert, a video was shown highlighting what donations received through the concert - organized by Joy FM, Rotary Club Accra-Airport and +233 Jazz Bar & Grill - have been used for, particularly to fight and create awareness about diabetes.
Some lucky patrons won amazing prizes on the night. Kelvin Andoh won a weekend for two at Royal Senchi, Marilyn Turner won a flight to any European destination that Brussels Airlines flies to while May walked home with top quality Chrisaach carpet.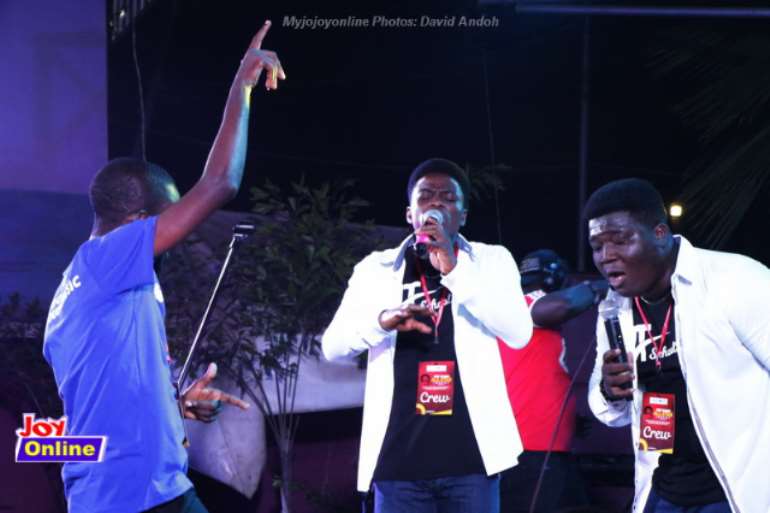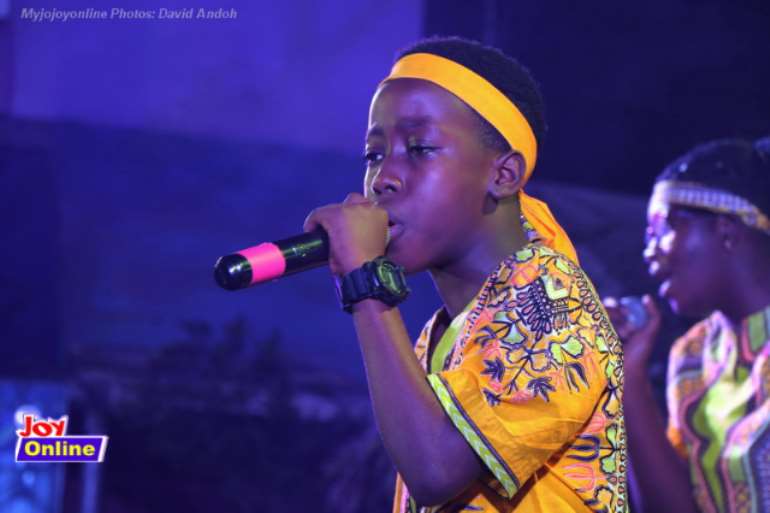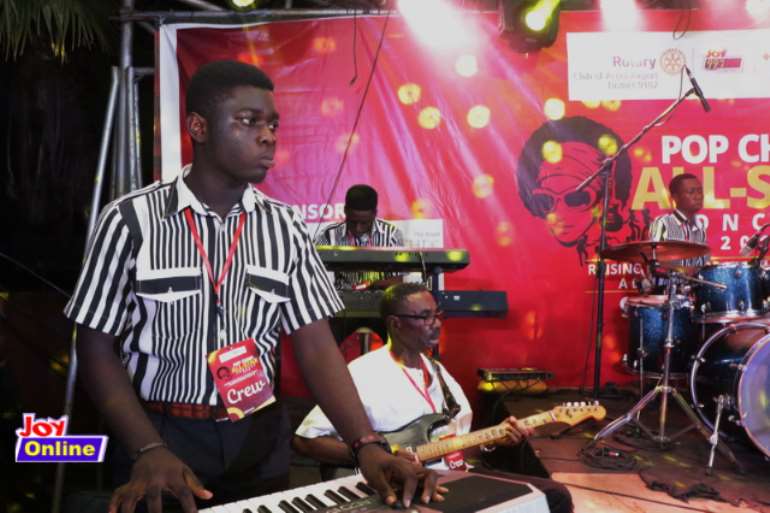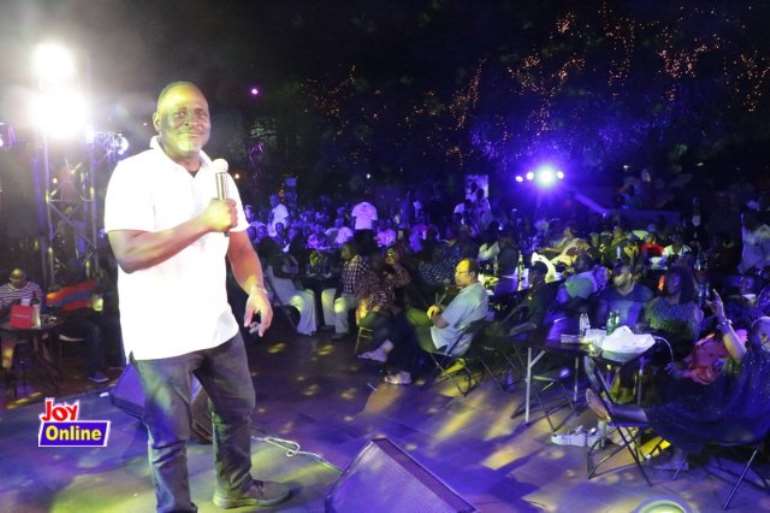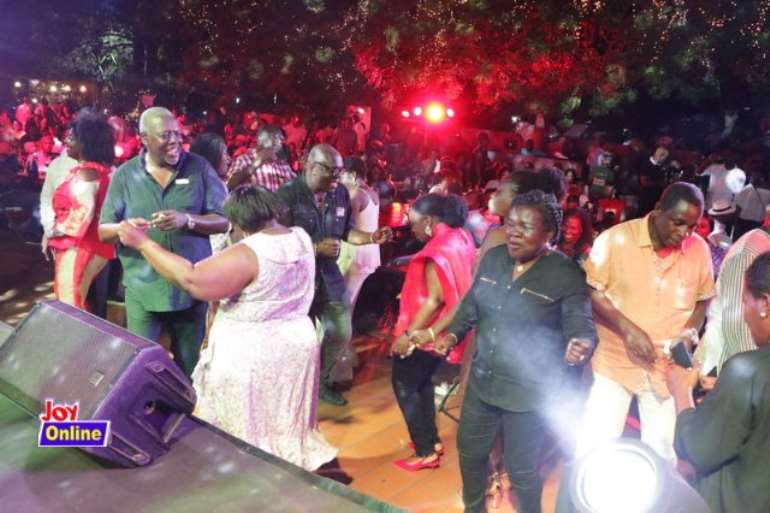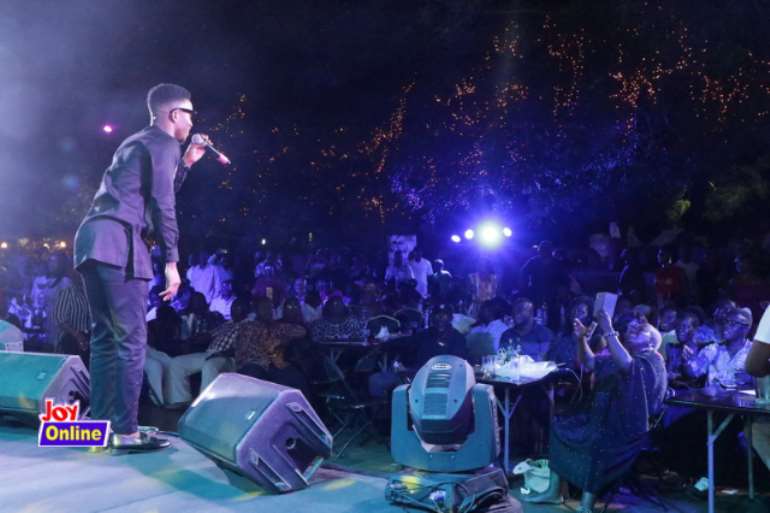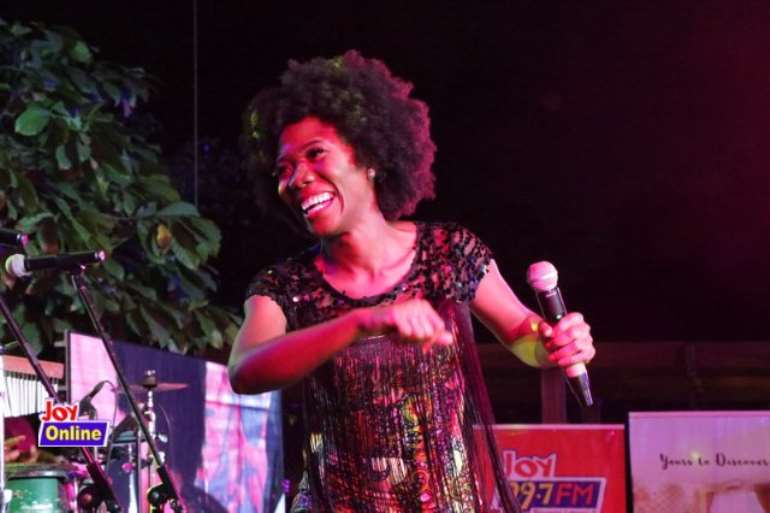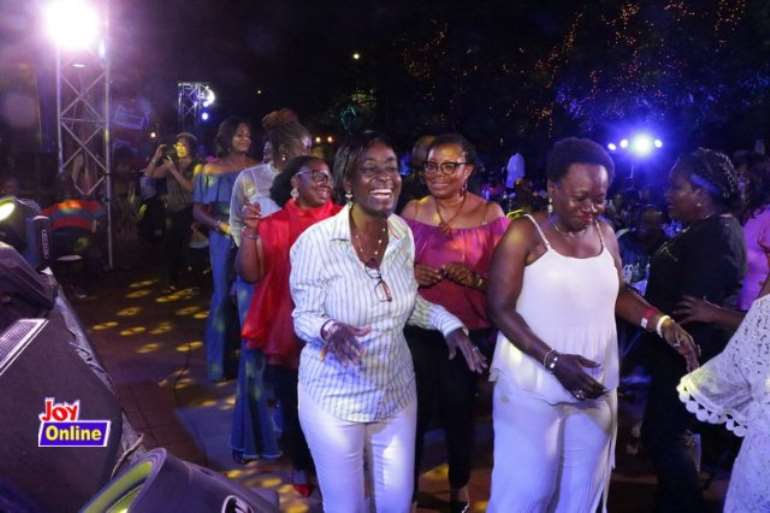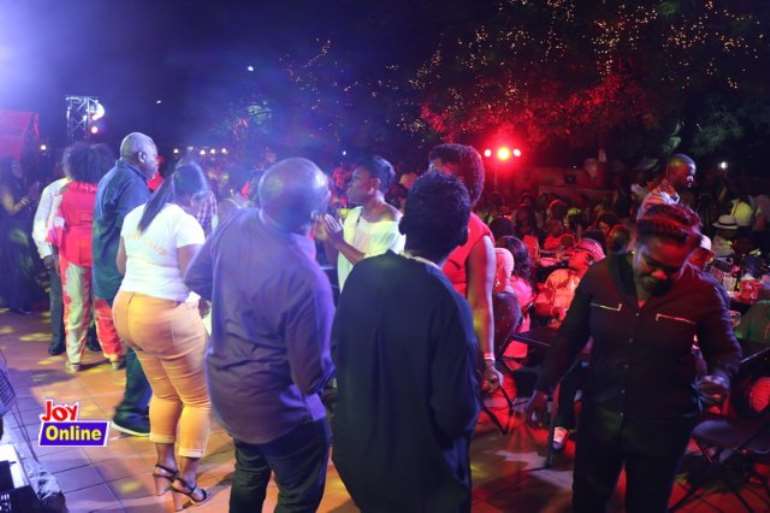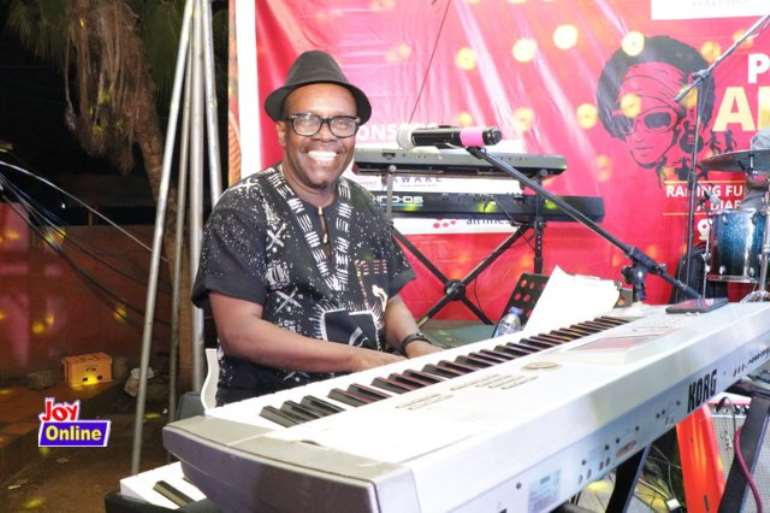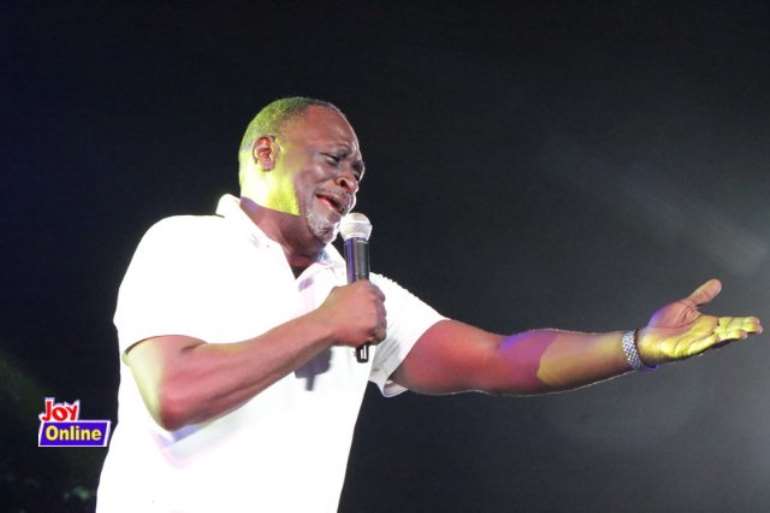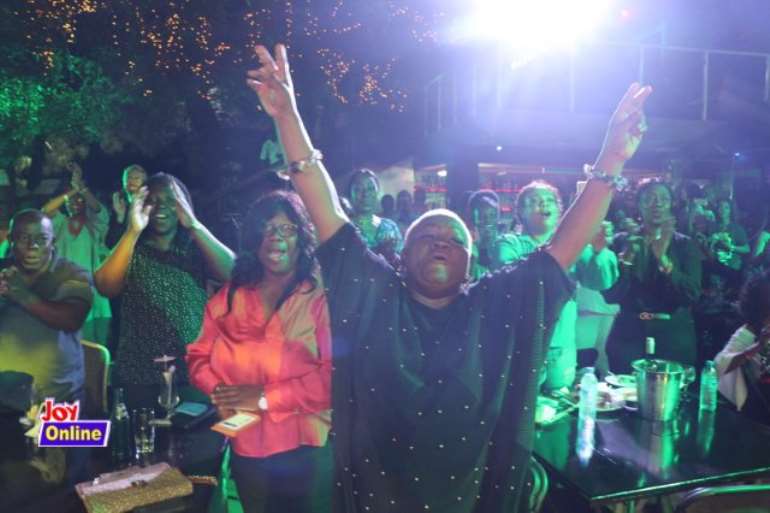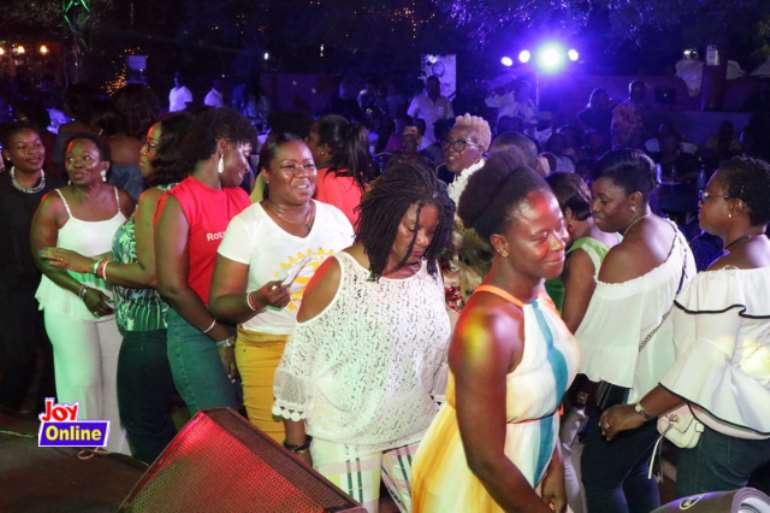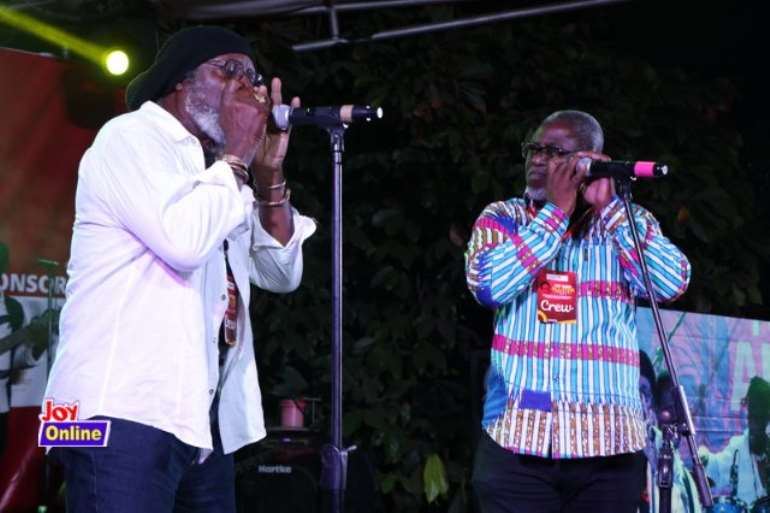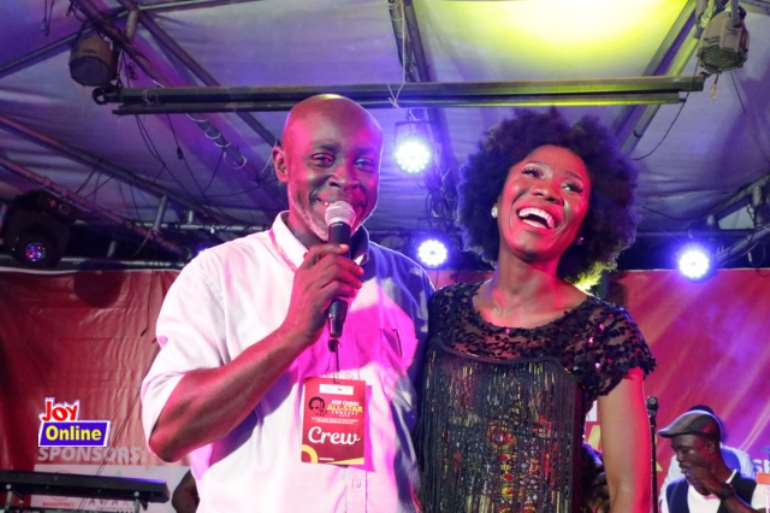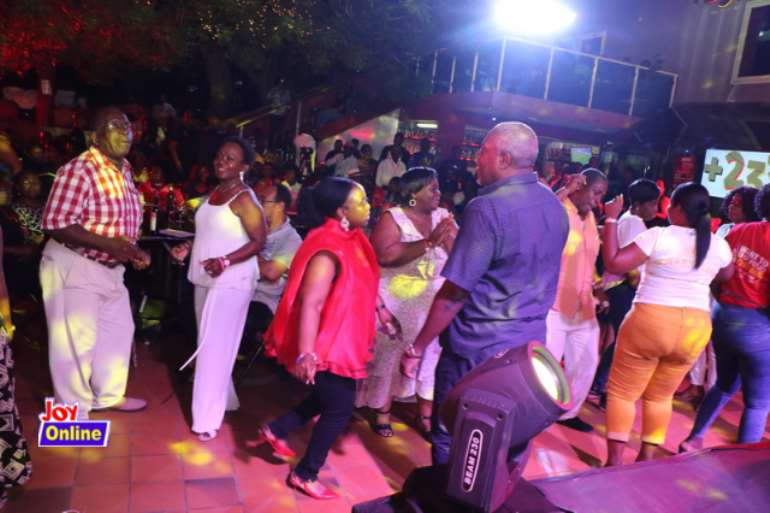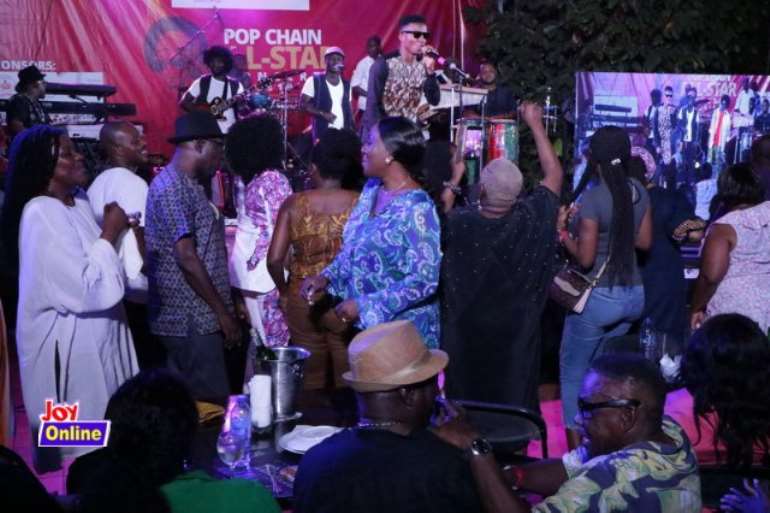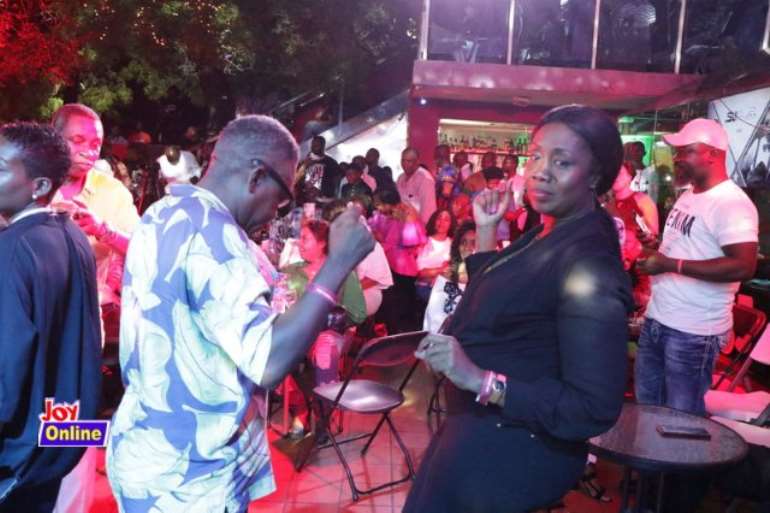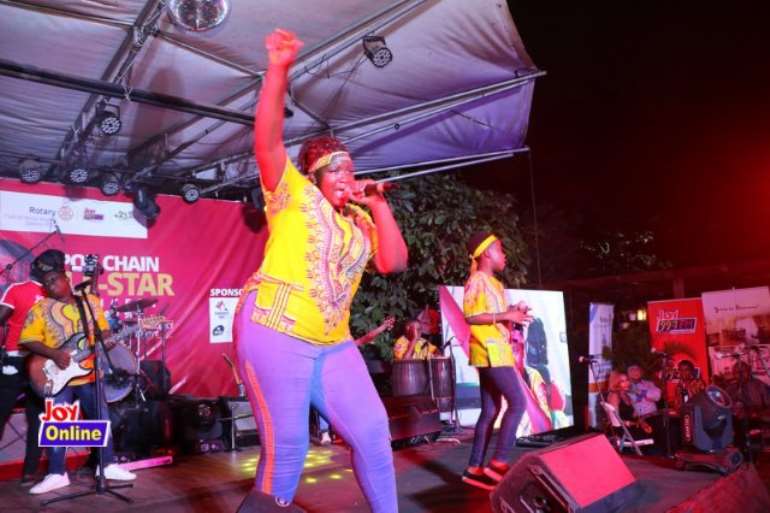 Story by Ghana | Myjoyonline.com | EDA