My inspiration to do music came from Obrafour – Kojo Cue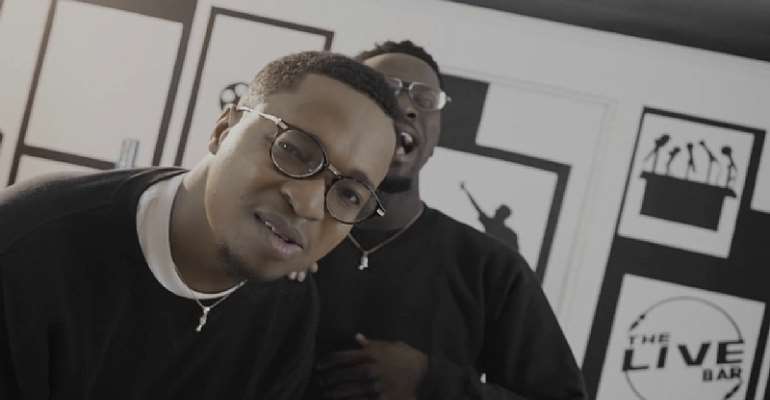 BBnZ Live signee, Kojo Cue known in real life as Kojo Amankwa has disclosed that his biggest inspiration to pursue music as a career came from Obrafour's hit song 'Aden' off the 'Pae Mu Ka' album.
He explained that the lyrics from that particular song influenced him to become a musician. Kojo Cue made this disclosure when he was on the 'Music Plus' show on Kessben TV in Kumasi. He told Mr Bonez, host of the show, that though he started music in Kumasi right from SHS in Kumasi Anglican Senior High School he got his big break when he moved to Accra and got signed to BBnZ Live.
The 'Mama Yie' crooner refuted claims that suggested that he has formed a musical group with his label mate, Shaker. Kojo Cue cleared the air by explaining that his 'Pen & Paper' album with Shaker was just a joint project they did together and that both of them are solo artistes on BBnZ Live.
Kojo Cue also established that rumours suggesting that he has issues with Flowking Stone are false.
The 2019 VGMA nominee finally talked about his debut solo album he is yet to release, he revealed that he has collaborations with other Ghanaian artistes on the album including acts like Worlasi and Ayisi Ican (AI).
By Eben Owurachy