Lydia Forson & Sister Debby Jam To DopeNation's #Zanku Hit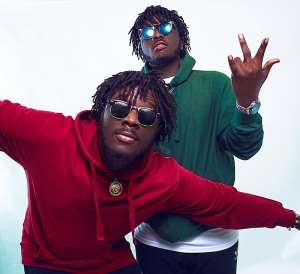 Sister Debby and Lydia Forson, Ghana personalities over the weekend during an event in Accra had a good time.
During the event, the two Ghanaian personalities had a good relationship which ended them making some move on DopeNation's "Zanku" Jam.
Watch it below.

In other news, Lydia Forson has a new crush who is Jay Foley whereby dating rumors are sparking between her and Sister Debby's brother Wanlov.