Aisha Med Finds New Love In Fashion Designing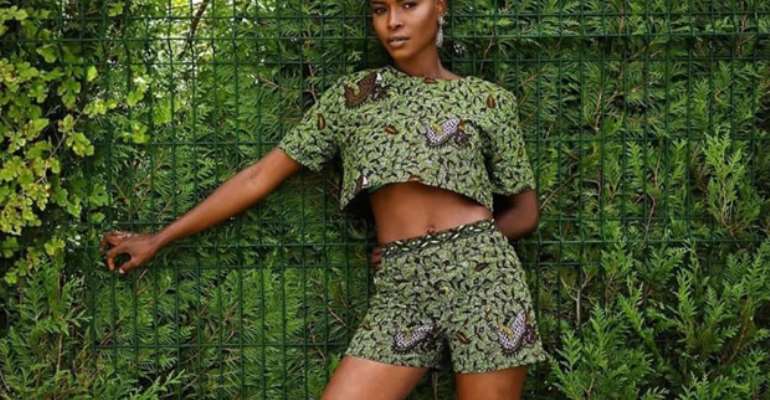 Several years after making her name on the runway, Romania-based Ghanaian international fashion model Aished Med is taking her passion for fashion beyond just promoting and displaying clothing and merchandise.
She has now added fashion designing to her modelling career, carving a niche as one of the first youngest fashion brands to achieve that feat.
She graduated from Dalles Go Fashion School in Romania in May 2019 and has already started making amazing designs in the fashion scene.
Dubbed AishaMed (AM), her designs are a vintage blend of African and Western designs of classy outfits put together with love and passion.
The designs come in different sizes and shapes for any kind of occasion out there.
The brand is already doing well out there, especially having blended the African fabrics with that of the West.
Aisha has been modelling since 2008 and also signed to a Romania-based modelling agency called MRA some several years ago.
The international model of Nigeria and Ghanaian descent then took part in Miss Malaika beauty pageant in 2011 and made it to the semi-finals.
She subsequently appeared in some TV commercials before going for Miss West Africa Ghana. She was the second runner-up. She continued to take part in Miss Universe Ghana pageant in 2015, after which returned to full-time modelling and did a number of runway jobs.
She is now grown in her modelling pursuit and has added designing to her credentials.
By Francis Addo