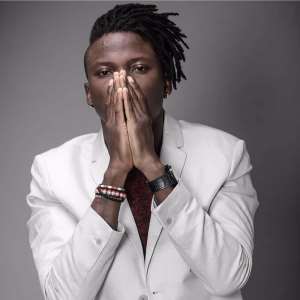 Two of the biggest categories, Artiste of the year and Most Popular song of the year award were not announced at the just ended 2019 Vodafone Ghana Music Awards held at the Dome in Accra.
The organizers at the latter part of the show announced that the winners of the two categories will be announced at a soon to be held press conference.
However, Ace broadcaster and Master of Ceremonies at the 20th Vodafone Ghana Music Awards, Kwami Sefa Kayi, has said one of the undisclosed awards belongs to Stonebwoy whiles the other belongs to Shatta Wale.
He disclosed this in an interview on Okay FM, hosted by Kwame Nkrumah Tikese on Monday.
"There was no way we could mention the winners of the last two awards because one belonged to Stonebwoy and the other belonged to Shatta Wale," he disclosed.
According to him, the organizers decided to hold to those categories in order to prevent another brawl from happening.
Meanwhile, in another video sighted by ModernGhana, the morning show host of Kumasi based Kessben FM, is heard boldly and confidently saying that Stonebwoy won the Artist of the Year while Shatta Wale won the Most Popular song of the year.
He said, "I can tell you unconfirmed report without any doubt that Shatta Wale won the most popular song of the year and Stonebwoy won the artiste of the year."
Well, only Charterhouse, organizers of the event can confirm whether this is true or not in their yet to be held press conference within the week.
Below is the Video: