I Don't Miss My Former Office - Catherine Afeku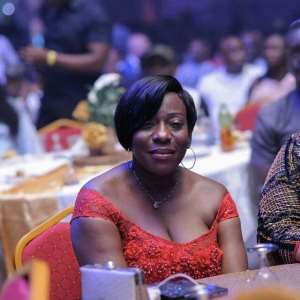 Catherine Afeku
Few months after being relieved of her duties at the Tourism and Creative Arts, Catherine has said she misses nothing about her former office.
Speaking in an interview with JoyNews' Mz Gee, monitored by ModernGhana on youtube, Madam Afeku mentioned that she enjoyed the sector when she was the Minister and added that she has now moved on.
"I enjoyed the sector as the Creative Arts Minister but I have moved on. It's a job, basically, everyone at a time is replaced in a position. It's a mindset and also in life, you move on, you don't look to the past," she said.
When asked what she achieved at the Ministry during her time of appointment, she posited that posterity will be the best judge.
Madam Catherine Afeku is the Member of Parliament (MP) for Evalue-Gwira-Ajomoro.
She was appointed as designate Minister for Tourism, Arts, and Culture by President Akufo-Addo on January 12, 2017, and relieved her of her duties in a ministerial reshuffle on February 28, 2019.
Below is the video: