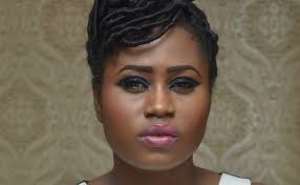 Lydia Forson
Highly decorated Ghanaian actress, Lydia Forson has angrily lambasted those who accused Chris Attoh of killing his own wife, Bette Jenifer.
Shortly after the news of Bettie Jenifer's death which occurred on Friday was announced, some Ghanaians including the founder of and leader of Cosmos Affran Ministry, Prophet Cosmos Affran accused the actor of being the killer.
The Prophet on his facebook account posted "Beng a womanizer is not good, it can take your wife life."
However, Lydia who is unhappy about the accusations questioned why some Ghanaians are making wild allegations and pointing fingers at the actor instead of offering words of condolences.
In a post on her Instagram page, she wrote; "Someone is going through a very public tragedy and instead of offering words of condolence; your immediate reaction to point fingers and dig for conspiracies. What kind of people are you?."
Below is what she posted: