Afia Schwarznegger is looking for Actors and Actresses
Your acting must be on her point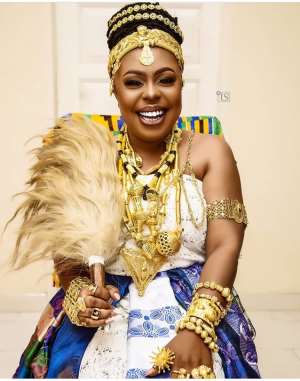 Upcoming actors and actresses, or already establised actors and actresses. Afia Schwaznegger is scouting for lead actors and actresses for Owontaa production house, for a TV series starring her. You must be fabulous at acting. Keep your eyes peeled on her instagram page @queenafiaschwarzenegger, for the upcoming details.
"Audution Audition Audition...
Owontaa Production House is Auditioning for lead Actors n Actress for an upcoming Movie and A Tv Series starring Me .
Pls your acting must be on my point...
Details loading .
#Schwarthemovie" ( Afia Schwarznegger's instagram page)