Liberian Dancehall Musician names Shatta Wale as Music "god".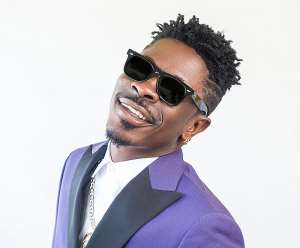 A Liberian dancehall artiste has named Shatta Wale as a "god" of music. The artist revealed that in Liberia almost 90% of dancehall music lovers all tune in to his songs. He also revealed that aside their President, Shatta Wale is the only one who can bring Africa together with his so much good and inspirational music.
The artist whose name is unknown to us at the time of this post, also revealed that his biggest dream in his music career is to get a chance to collaborate in a song.
Here's the video of what the Liberian star had to say;