SSUE Is Headline Performer at 'Ghana Music Fest' Concert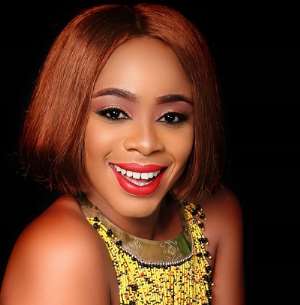 SSUE has been named the headline performer for the maiden edition of the annual charity event dubbed. 'Ghana Music Fest Concert' at the Alliance Française slated for Saturday, May 25 this year.
The concert will be held to celebrate this year's edition of the African Union (AU) Day, as well as raise funds to support patients suffering from heart diseases.
AU Day, which actually falls on May 25 every year, is considered as a statutory holiday in all member states of the AU.
As her first show this year, SSUE will be expected to thrill fans with hit songs such as 'Twinkle', 'Don't Talk', 'Straight' and a host of others.
Over 15 hiplife, Afrop-pop and dancehall artistes with huge following in Ghana will also perform at the show.
The organisers revealed that measures have been put in place to bring on the bill some internationally recognised African artistes to complement the show.
According to the organisers, the list of artistes billed for the show and the dress code will be unveiled in April at a press conference to officially launch the event.
They have promised mouth-watering packages for music fans who will make it to the Alliance Française on that night.
In what is billed to be a historic show, SSUE has promised to give Ghanaian music fans a good show.
SSUE's style of music has been deeply rooted in telling stories; from love to life, relationships and her career journey – allowing her to connect with fans on a different level worldwide.