"We need to Africanize our music to sell Ghana to the World"- DJ Yoga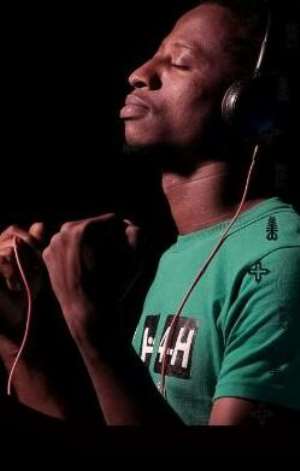 DJ Yoga has advised upcoming rappers to include African elements in their music. He said they have to make Ghana become identifiable on the world market through hip-pop music. He believes that the move would sell Ghanaian and African Music in a unique way to the world.
The Radio/TV DJ and record producer, disclosed that he is out with a new project "The Afro-Trap" project where he will be releasing records or songs which has sounds from Ghanaian music instruments infused in it. He said that will make the records or songs unique. "I am out with a new project called the Afro-trap. I will be mixing African instruments such as fontonfrom, dondo and the likes to hip-pop beats. Those are the things we have here and the beats will be made in a great way".
He further on added that Afro-beats is recognized in the world because it has fused a taste of African trace in the genre and that is making the songs sell. He added that the same must be done with hip-pop music in Ghana so as to sell it in a unique way.
He again said a lot of artistes are doing hip-pop in Ghana but are struggling to get their songs out there because it is not different from what the American hip-pop artistes are selling to the world, which is making the competition tight. "A lot of artistes down here such as Medikal, Kwesi Arthur and a couple of guys are doing hip-pop music but are finding it difficult to penetrate the market because they have not Africanized it.
DJ Yoga said Ghanaian hip-pop sells outside but a lot more can be done to make it better. "Ghanaian hip-pop sells outside too. Our biggest artist, Sarkodie is known outside and has won awards for Ghana with rap music, which is hip-pop". He also said some artistes are already doing what he intends to generalize which in his view, is great for hip-pop music in Ghana. "An artist like Manifest is doing what I am talking about. He has Africanised his music and that is selling Ghanaian hip-pop too"
He made mention that hip-pop producers like Uncle Beats are on board with his project as well.
"Everything starts from the West but after some time, people are able to Africanise it. We all copy from the Americans but at the end of the day, we are able to Africanise it. "
Projecting Africa through music to the world should be the main objective of every Ghanaian Artiste. By so doing, those from the other parts of the world will get to appreciate the real talents of Africans and also change the mindset about Africans being poor and living on trees. DJ Yoga is on the right track and we are fully behind him!!