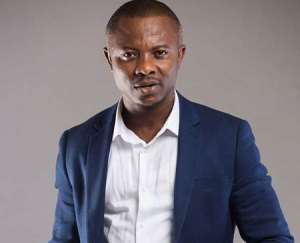 Kwamena Idan
Kwamena Idan is set to host a gospel show dubbed 'A Night Of Grace To Start The Race 2019', which is slated for January 27 at the Parliament Chapel (formerly Freedom Chapel) at Odorkor Official Town in Accra.
The event will feature an incredible line-up of seasoned gospel artistes such as Patience Nyarko, Jack Alolome, AY Crew, Willie & Mike, Prophet Patrick Amoako, among others.
The event, which is designed to fulfil the spiritual needs of Christians and gospel music lovers, has Prophet Francis Amoako Atta, founder and leader of Parliament Chapel, as the special guest.
In an interview with BEATWAVES, Kwamena Idan said, "This is the first of its kind in Ghana Christians converging before the presence of God in worship. I am very happy with the level of preparation and I look forward to having a successful event."
The event will be streamed live on Adom TV.
---Daily Guide