Most of My Colleagues Live a Fake Life on Social Media —Don Little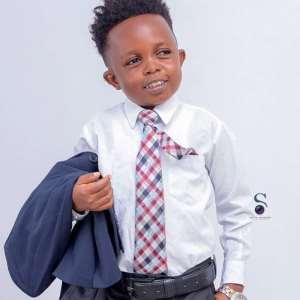 Popular Kumawood Actor Stephen Atanga, known in the movie industry as Don Little has disclosed that most celebrities in Ghana live a "fake" life as most of them live from hand to mouth.
He mentioned that the movie industry is facing a lot of challenges hence the reason for the hardship he and some of colleagues face.
Don Little mentioned that the movie industry is dead and that he now survives from hand to mouth likewise most of his colleagues.
Don Little disclosed this when he was speaking on Accra-based Accra FM. When asked if he has used his fame to acquire any property yet, he mentioned that he has not been able to do that adding that he will do so when things are made right in the movie industry.
He added that despite the fact that he has been acting and engaging in a lot of other on-screen jobs which bring in some money, the only thing he can boldly say he has done with all the money will be renting the place he currently stays.
The diminutive actor made this shocking revelation on Accra FM during an interview with Nana Romeo. Even though the host of the mid-morning show was quite dumbfounded after the revelation by the actor, Don Little insisted that what he has achieved is way greater than what others in the industry have done.
According to him, many of his colleagues have been renting cars all in the bid of showing off.
Watch video below;