"Most Pastors in Ghana Don't Practice what they Preach" - Ohemaa Mercy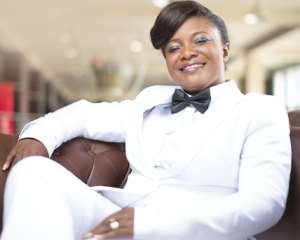 Award-winning gospel artiste, Ohemaa Mercy has revealed that a lot of pastors do not practice what they preach, According to her most of these pastors drink alcohol with a lot of passion and without considering the fact that it is against their beliefs and practices as Christians.
The "Aseda" hitmaker told Nana Romeo on his Ayekoo Ayekoo show on Accra 100.5FM that until she became a popular gospel musician, she used to work under pastors and she saw many of these pastors taking alcohol indiscriminately. They didn't seem to care about anything. She narrated an ordeal she witnessed while on board in an airplane with a man of God who ordered for alcohol and drank it in the full view of all the people in the plane. This she said dumbfounded her completely.
Ohemaa Mercy, therefore, charged Christians out there to be very careful when choosing the place they will worship God. According to her, many pastors in this country are not using the spirit of the Almighty God to work and as such, if you find yourself in their church, you may end up coming out more miserable than you went to them.
She cited the example of a popular gospel musician who is currently no more because the person went to the church of one of these pastors. Ohemaa was on Nana Romeo's mid-morning show on Accra FM to promote her newly album, she released in December 2018.the albulm titled "My Set Time" is currently available on all digital platforms such as Amazon, iTunes, and Spotify.