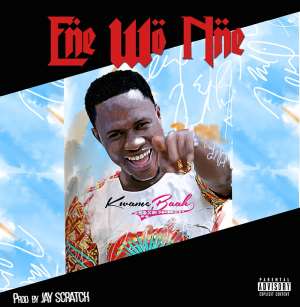 Singer/rapper Kwame Baah is out with another mind blowing conceptual song dubbed "Ene Wo Nne". Looks like Christmas came early for all Kwame Baah fans. The twi phrase "Ene Wo Nne " is translated in english as "Look where You are Now" or "Do you see your Life?".
Baah is known for tackling social issues in his songs and this very one is not an exception.
The hiphop tune was produced and mastered by Legacy Empire in-house producer Jay Scratch.
Enjoy below and Don't forget to share.
#EneWoNne!
Download Link ---> http://swft.so/2o5mmWxTW