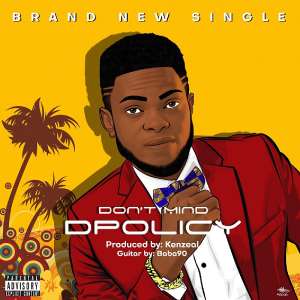 After putting a lots of hardwork & consistency in the year 2018; Nigerian Afro-pop/Hip-life singer "D.Policy" closes the year with a new song titled "Don't Mind"
The "Kenzeal" produced song got live guitar by Baba90.
This is definitely a classic hits & projected to be an evergreen.
In DPolicy's word, He stated
"In the illusion we call "life"Everything in our world is a direct manifestation of our thoughts."
MYNOTJUSTOK
https://my.notjustok.com/track/download/id/368513
DATJOBLESSBOI
https://datjoblessboi.com/data/campaigns/2018/12/D.-Policy-Dont-Mind.mp3