Sam Sun Dishes Amazing Mash-Up Of Jeremy Zucker And Flora Cash In "Better Off"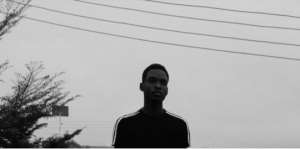 21-year-old singer and songwriter, Sam Sun, intends to establish himself as one of the promising pop acts with new single "Better Off" ahead of debut EP 'It can always get better', not an original-original by the way but definitely proves at first hand.
The single is a mash-up/cover of two hit singles, one from pop artist Jeremy Zucker "Better Off" and the other from Indie Pop duo, Flora Cash "You're somebody else". Sam covers Jeremy's lines over Flora Cash's beat which delivers nothing but creativity and magic, the concept did justice and might have provided a new version to the original laid down.
As illustrated here
https://www.instagram.com/p/Bq2GurXhAiV/?utm_source=ig_share_sheet&igshid=nb1v7et5cg6s/
Sam has been on the rise as of late with this last single "Wish" with over a million YouTube views, already identifying himself as a fan of the two hit makers, we're sure to see the best to come ahead from this young act.
Listen Link:
https://soundcloud.com/sam-sun-375299338/betteroff